After placing your first order with a Spoonflower account, you will have access to a summary Order History page and detailed order records. You can check on currently processing orders, make certain changes, find tracking information for shipped orders, re-order designs and print invoices and order history spreadsheets. 
Accessing Order History
You may link to your Order History in one of three ways:
Hover over the user icon in the upper right corner and click Orders
Link into Account Settings by hovering over the user icon in the upper right corner. From the selection of tabs, click

Orders

Click

My Dashboard

and then link through the widget into Order History
Using Order History
Your "Orders" page is organized to share key details around your entire order history.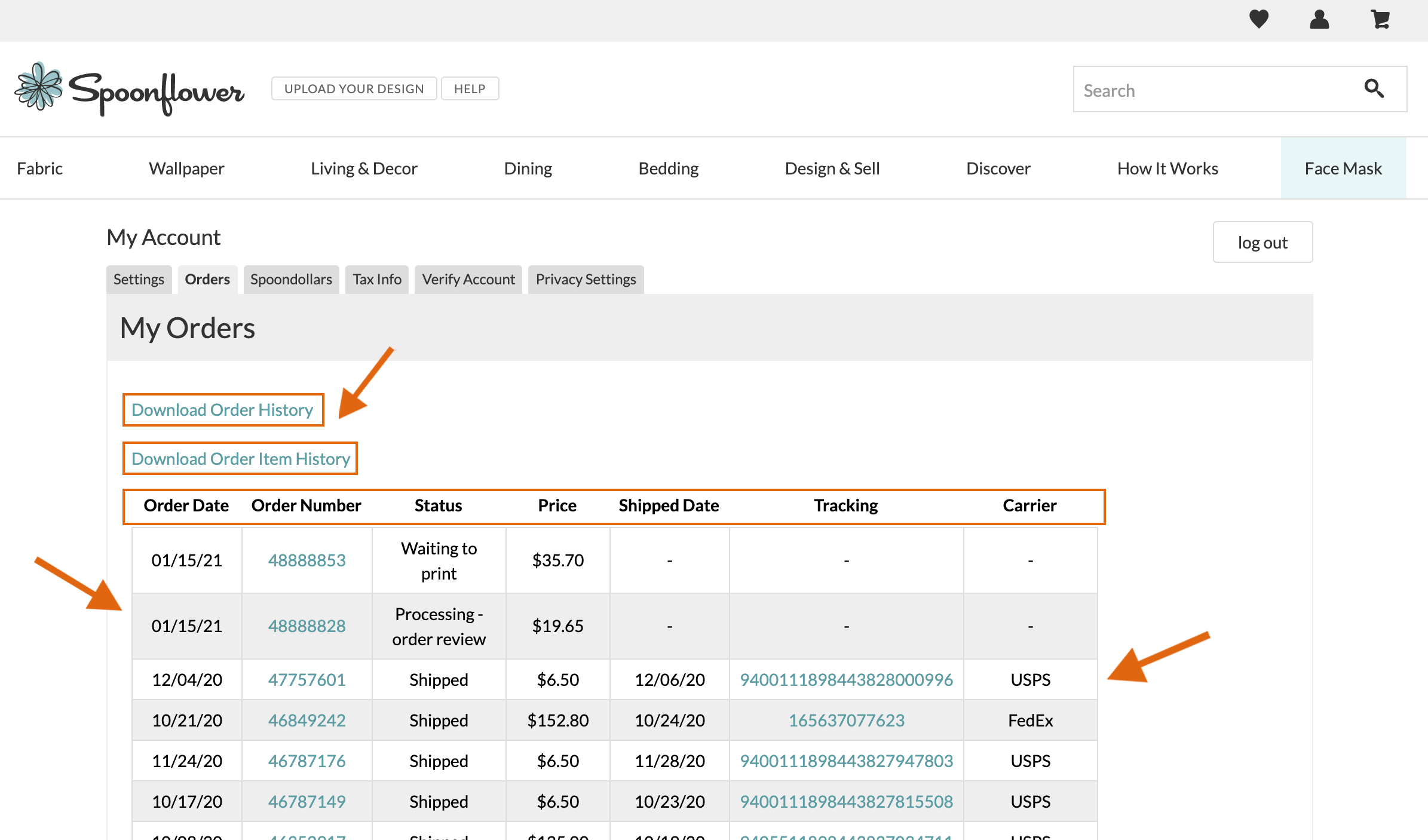 Order History

Each order is listed by Order Date in reverse chronological order (the most recent at the top). Here, you will see the order number and the date the order was placed. You will see what separate shipments the order has been split into and the order status of each shipment. Once an individual shipment has shipped, you will also see the date it has shipped (in green text) along with the tracking information (as a blue clickable link).

When you click on any Order Number in your order history, you will be taken to an Order Status Page. This page presents further specifics for any selected order. 
Individual Order Pages 
Each individual Order Page shares up to date production and shipping information.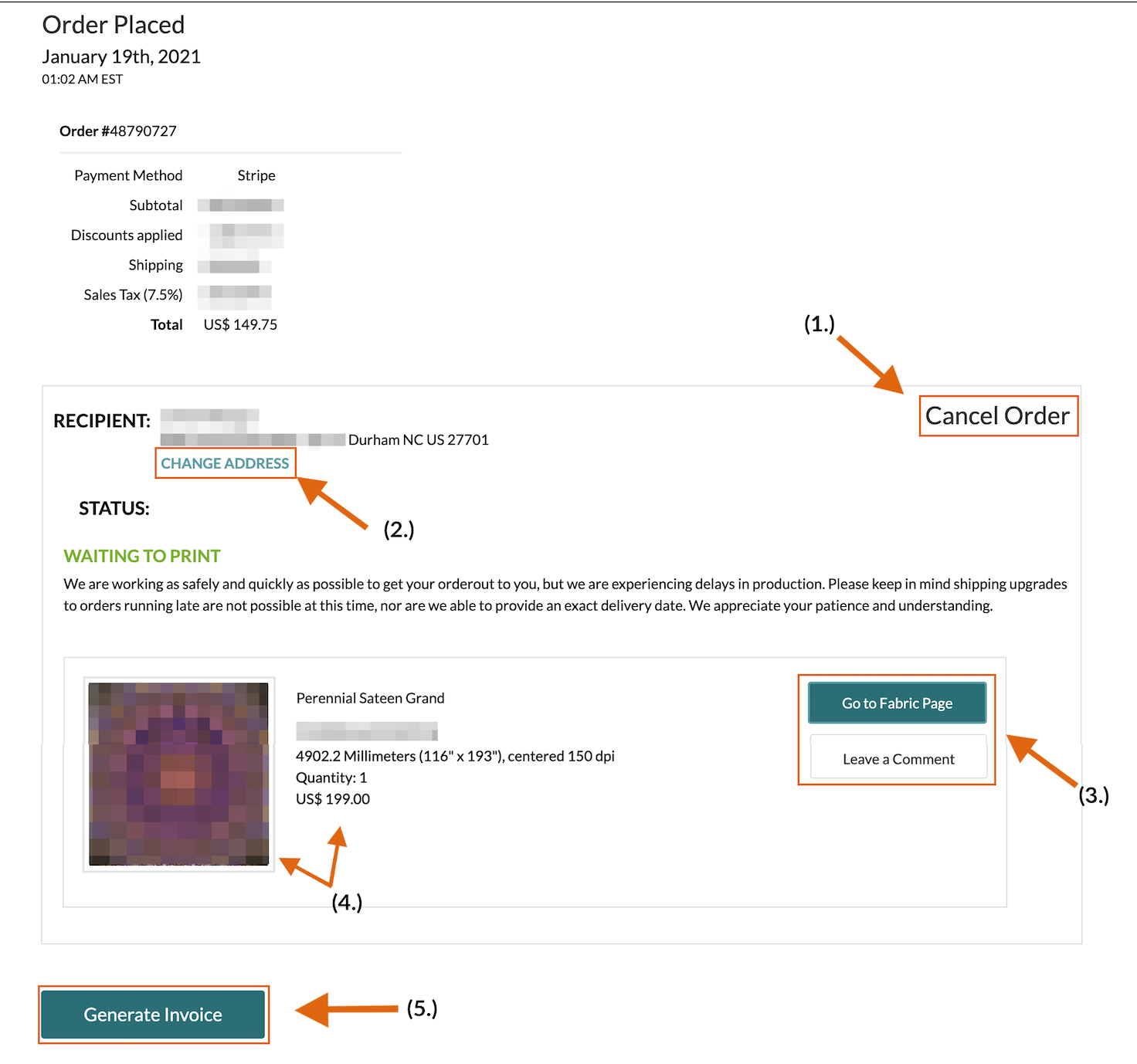 Order Status
Your Order Status will change as your order is processed. If your order (or an individual shipment) is Waiting To Print, you may see the option to cancel the order (or shipment) on the individual order pages. 
IMPORTANT: To communicate about other possible changes to your order, such as item cancellation or address confirmation, please contact us here.
Reordering Designs and Items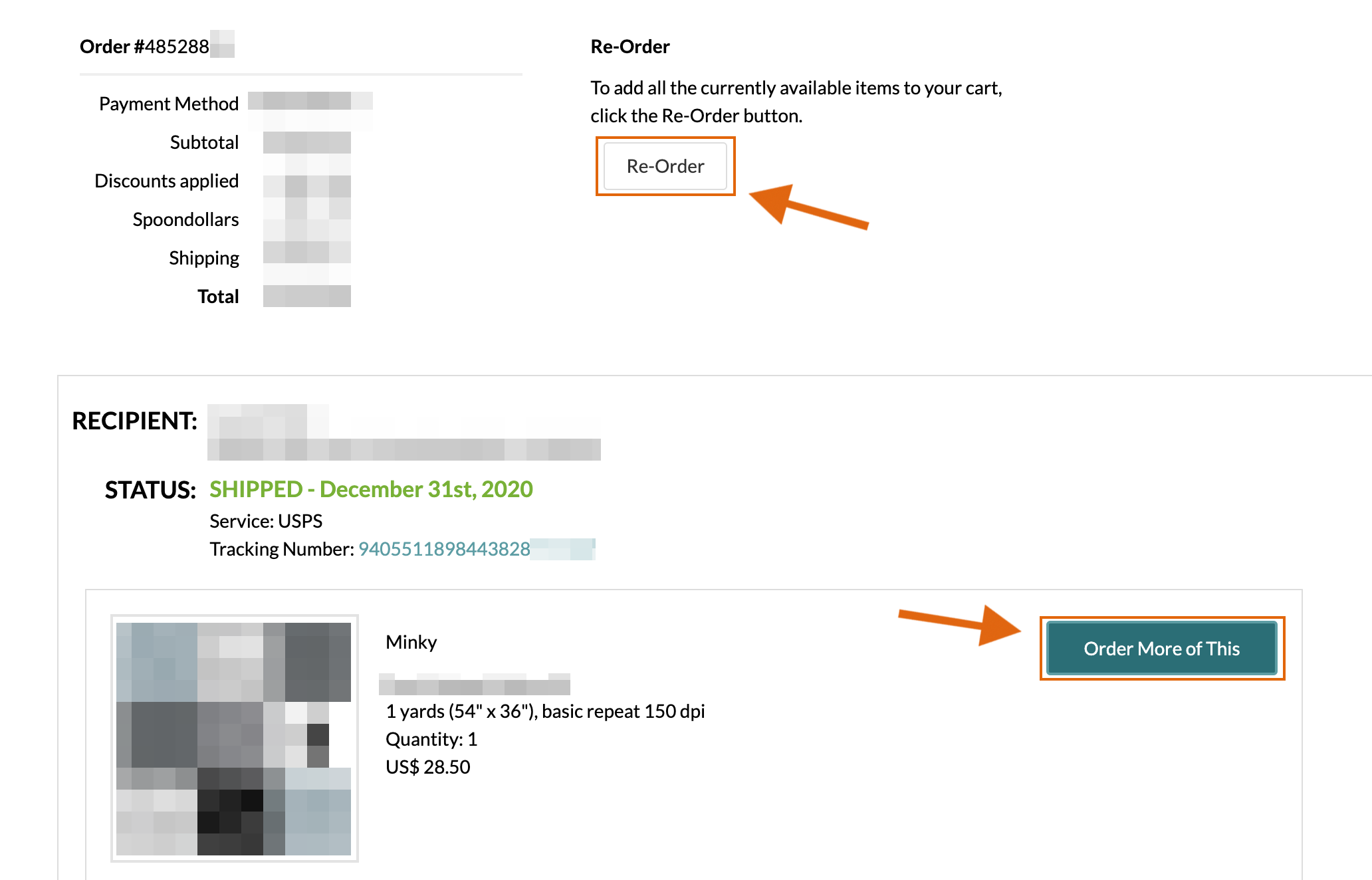 Clicking Order More will take you to the product page where you can place a new order with any updates to the size, fabric, or quantity. 
NOTE: If reorder options are not available, the design or product may no longer be available.
See Also: How to Place an Order
See Also: How to Cancel or Update an Unprinted Order