To determine the best wallpaper to order for your project, refer to the installation specifications for each wallpaper below as you answer the following questions:
Is this a do-it-yourself - DIY - project, or will you be hiring an installer?
Is this a permanent installation, or more about trends?
Are the walls smooth or similar to one of these three textures?
Would you prefer permanent or removable paper?
How much foot traffic is in the space you are designing?
Have I seen test swatches of my favorites?
Learn: Wallpaper Terms and FAQ
* - Textured Surface Types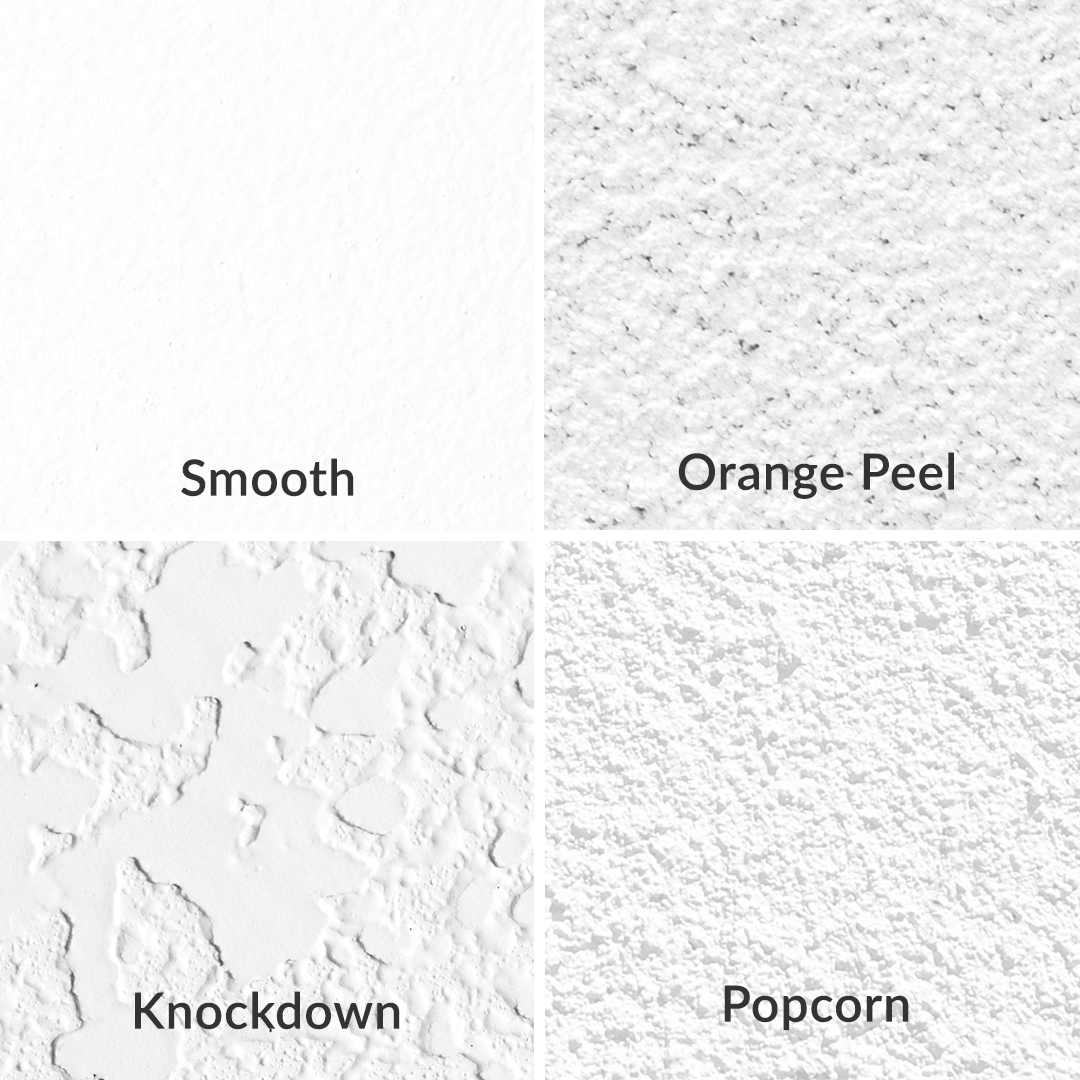 Textured walls that have been properly primed and allowed to dry for 30 days may be suitable to install all Spoonflower paper types. However, always install a Test Swatch on a prepared surface before committing to a larger order.
Key Wallpaper Specifications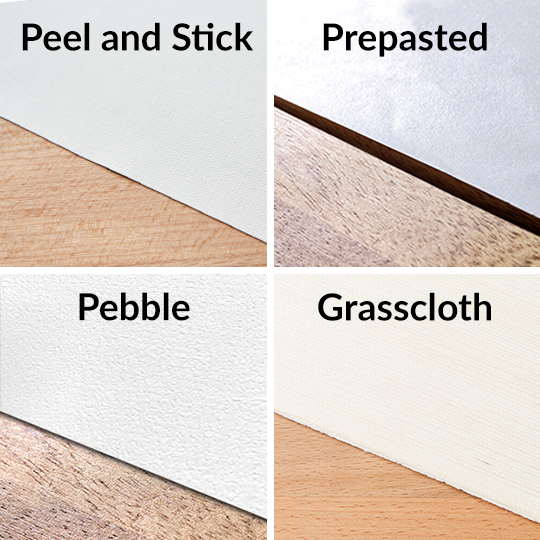 Non-Pasted Traditional Pebble Wallpaper
Peel and Stick Wallpaper
This paper is a true DIY gem, and great for on-trend or temporary installations. With a subtle linen texture and a matte finish, it is also great for any variety of your crafty ventures. Simply remove the adhesive backing and install onto a smooth surface. No glue required! And when it's time to replace the paper, the paper will peel off and leave no residue behind!
Peel and Stick wallpaper works best for:
Stuck finding inspiration? Link to our blog and search Peel and Stick Wallpaper for design ideas and hacks!
Prepasted Removable Smooth
This paper is a DIY favorite for its smooth finish and subtle sheen, and many professional installers appreciate that it works well on a broad range of surfaces. With water activated paste already on the paper, it is much easier to install than people expect, and cleaning up is a breeze. It is ideal for both temporary or longer-term projects, but removal is quick, and it is fully recyclable! A smart choice for light to moderate traffic areas.
Use Prepasted Removable Smooth wallpaper for:
home and rented spaces
accent walls
art installations
theater sets
Search our blog using the term "Prepasted Removable Smooth" to experience some of its design charms!
Non-Pasted Traditional Pebble Wallpaper
This commercial grade paper has a pebbled texture and works great for long term installations in high traffic spaces. It is both scrub and scratch resistant, and its sueded, matte finish makes it a wise choice for any wall. Professional installation strongly encouraged!
Non-Pasted Traditional Pebble is well suited for:
playrooms
bathrooms
office spaces
restaurants
commercial buildings
residential properties
Grasscloth Wallpaper
Unlike our other three papers, this natural paper offers a unique and visually stunning finish for your special projects. Due to the delicate nature of this product, it is not recommended for high-traffic spaces and it must be installed by a professional.
Grasscloth wallpaper is ideal for:
accent walls
lower traffic rooms
above chair rails, out of reach of curious hands, dirty fingers, and pets.
Shop: Peel and Stick Wallpaper
Shop: Prepasted Removable Smooth Wallpaper
Shop: Non-pasted Traditional Pebble Wallpaper
Shop: Grasscloth Wallpaper