Spoonflower's Peel and Stick Wallpaper is the ideal choice for your do-it-yourself installations. This opaque paper has an embossed linen-weave texture and matte finish, is tear resistant, and can be cared for easily.
Peel and Stick can be used on most non-textured surfaces in low to moderate traffic environments, on accent walls and for temporary spaces. This paper is also a clever choice for a variety of craft and decorating projects.
Peel and Stick is made in the United States and printed in the USA.
Details, Specifications and Care
24 inches (60.96 cm) wide and available in lengths of 1 foot, or 3, 6, 9 or 12 feet (30,

91, 183, 274, or 366 cm

)

9ml thick and tear resistant

Removable up to two years *

Formaldehyde-, phthalate-, and PVC-free

Suitable for

well-ventilated kitchens and bathrooms

Gently wipe with a damp microfiber cloth and a mild dish soap

Avoid the use of ammonium-based cleaners near installation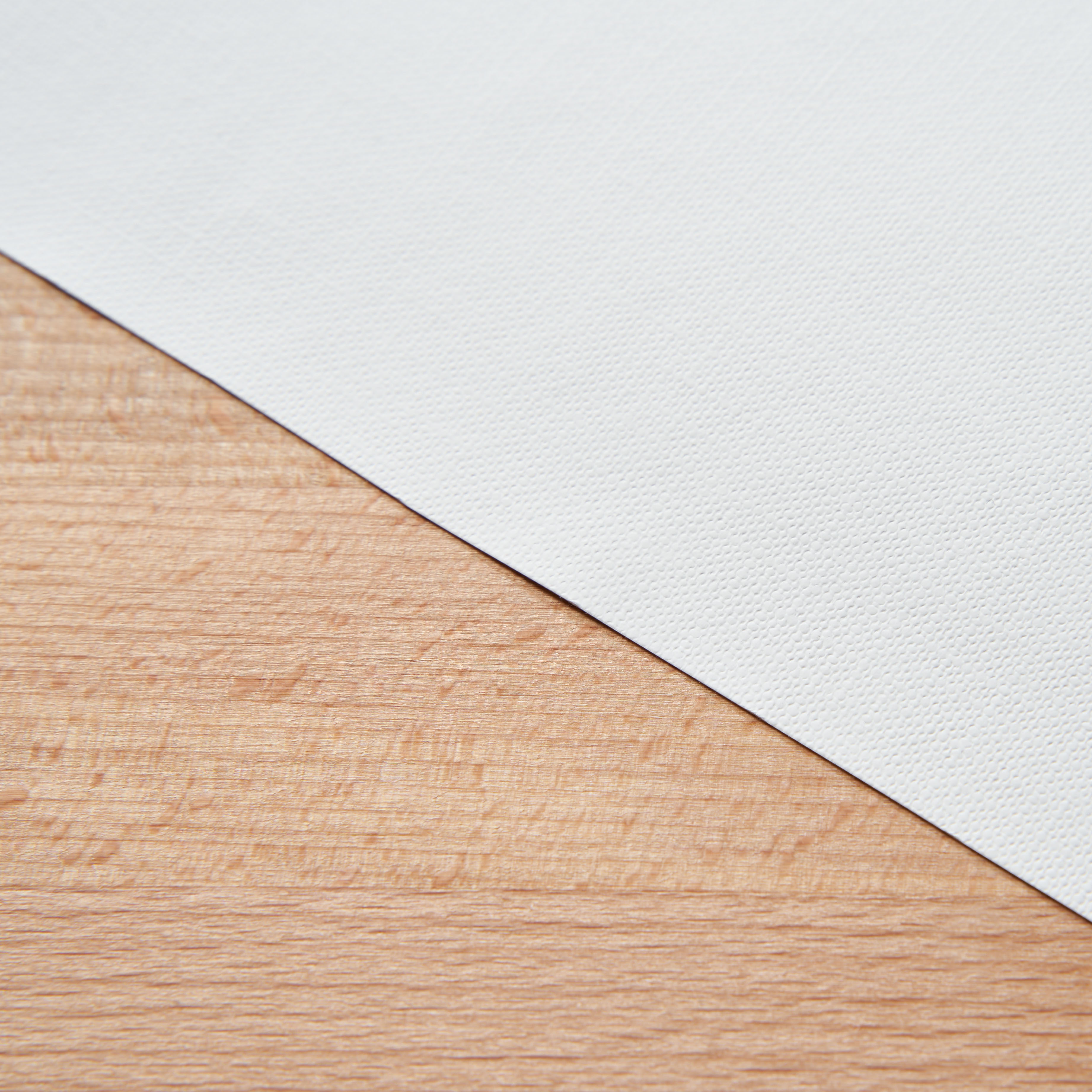 Review Choosing the Best Wallpaper to determine which Spoonflower wallpaper is best for your project. Read How to Install Peel and Stick Wallpaper before ordering to determine if this is the right paper for you.
NOTE: Not recommended for application on walls with washable paints or No-VOC paints. With these conditions, you can wipe wall with isopropyl alcohol and let dry prior to installation, though a practice installation with a Test Swatch is highly recommended. See Preparation of Your Walls section in this article for more details.
What is a Class A fire-rating?
No wallpaper is fire-resistant, but a Class A fire-rating means that this wallpaper received the highest ranking for subverting the burning characteristics of fire when compared to similar building materials in laboratory settings. In other words, Peel and Stick doesn't burn as fast as other comparable wallpapers.
* - Longevity of paper and ease of removal will vary due to drier or more humid environmental conditions. Installation will not be compromised after two years but the ability to easily remove this paper may lessen and the dried adhesive may require touching up the wall.
See also: How to Order Wallpaper
See also: Prepasted Removable Smooth Wallpaper
See also: Non-Pasted Traditional Pebble Wallpaper
See also: Wallpaper Terms and FAQ