Before uploading, make sure your design file meets the Spoonflower image requirements. Once your file is ready, head on over to our Upload Your Design page!
Note: If you would like to be able to access your design(s) again in the future, be sure to upload with an account.
1. Select Your Files (max 8)
We accept the following file formats below 40 MB (maximum size): TIF, JPG, PNG, GIF. If you have a PDF or Word file, you will need to convert this prior to uploading to our site. We do not accept any other file types. You can use a site like this to easily convert your file quickly or try exporting with the program you are using.
Once you're ready to upload your files, click on the Choose Files button. Then, search your computer for the design file, select it, and click OK. You can upload up to 8 files at once.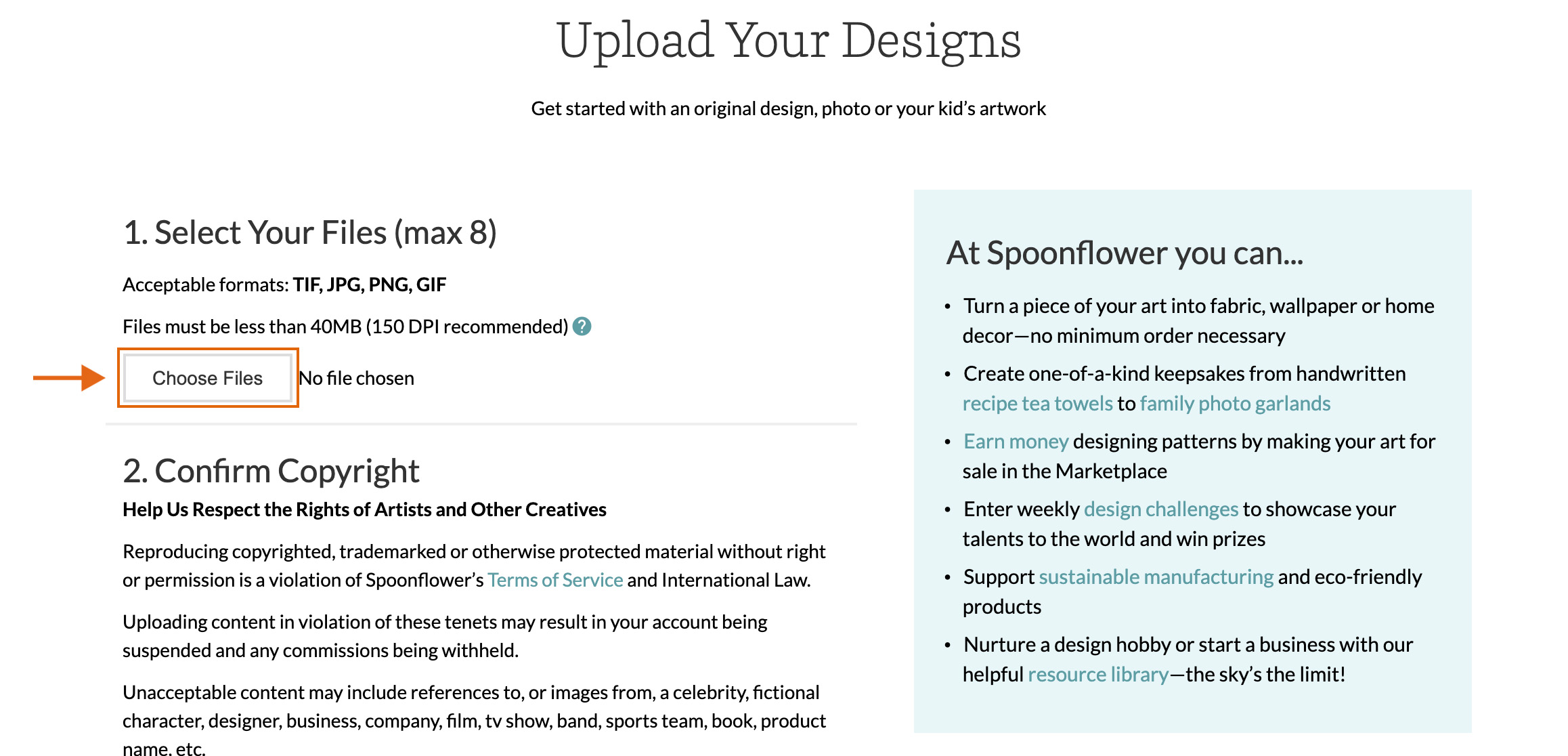 2. Confirm Copyright
To upload any design to our site, you will need to agree to our Terms of Service.

Learn more about what images are allowed for upload to Spoonflower here.
3. Upload Your Files
After accepting our Terms of Service, click on the Upload button to start uploading your design to our site. A spinning wheel will appear once clicked, along with a Processing Images note. This process can take up to 5 minutes depending on the sizes of your file(s).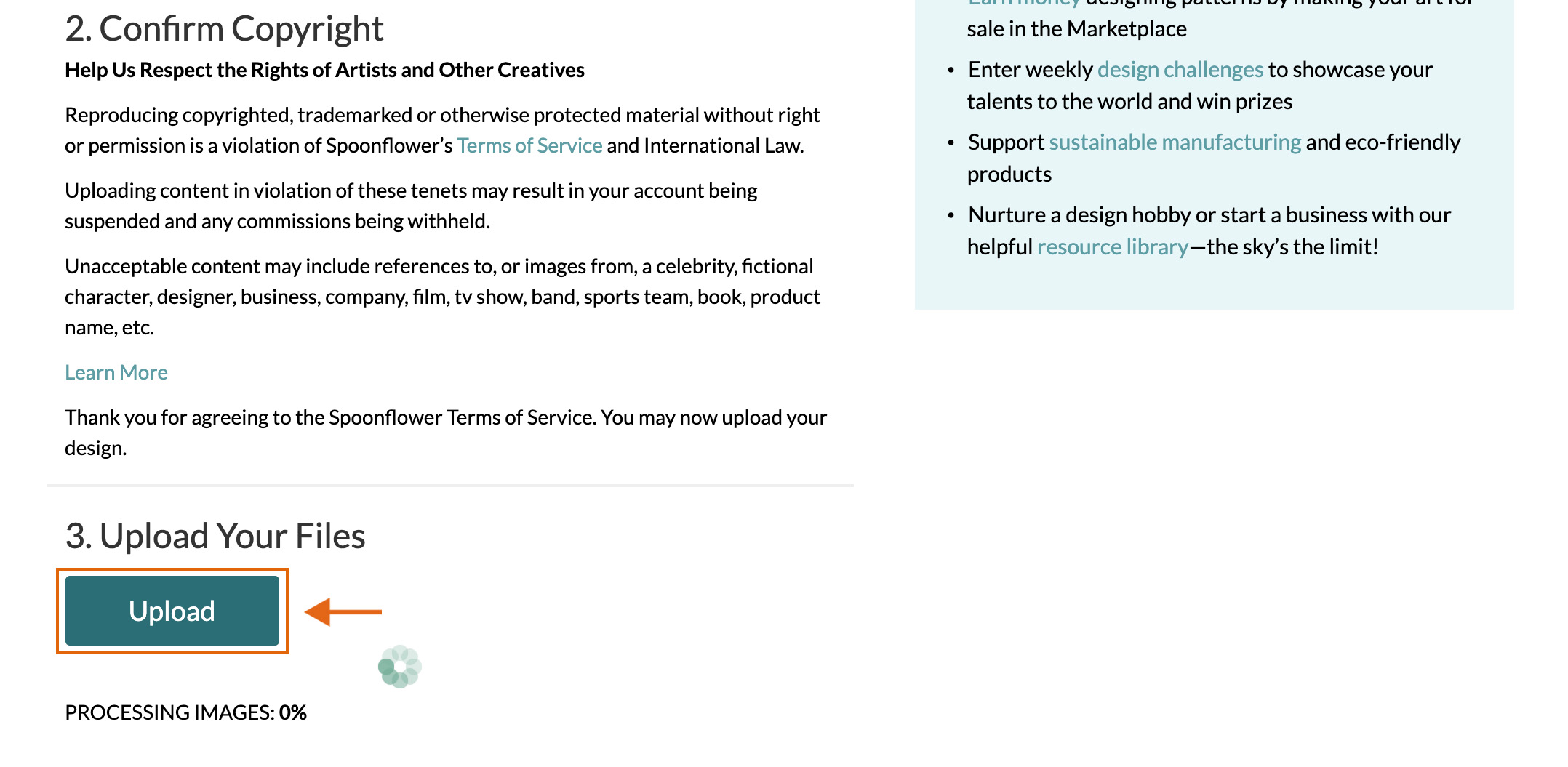 See Also: Sizing Your Design
See Also: Accepted File Types
See Also: Repeat Options
See Also: Previewing and Printing a Design