To order unprinted fabric at a reduced and unprinted price, simply navigate to the Unprinted Fabric page where you will see the following.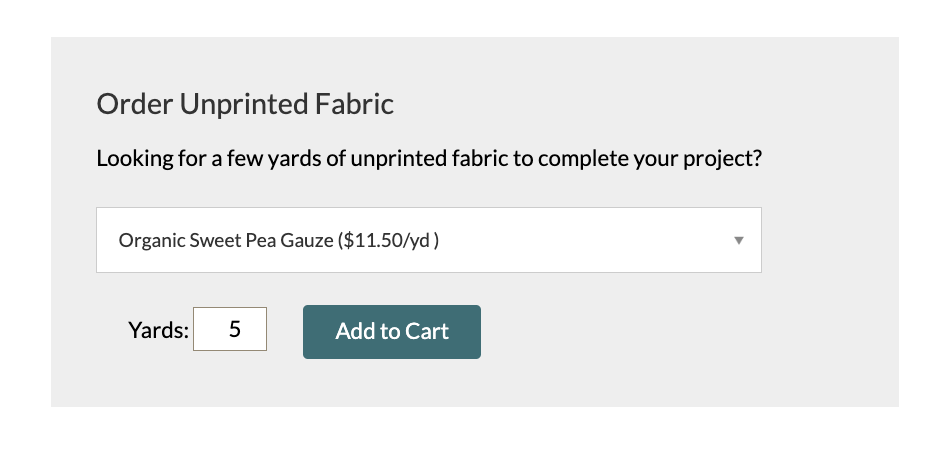 Select the fabric type from the drop down menu
Enter how many continuous yards you would like in Yards
Click Add to Cart
You will navigate directly to your cart. You may place your order, or continue shopping.
NOTE: While you can search for and purchase "blank fabric" through the Marketplace, these "designs" are processed through the printer and you will be charged more for the same product.