As you add items to your cart, a red number will appear over the cart icon in the upper right-hand corner of the site. 



Clicking on the teal cart icon will allow you to see what items you have added to your cart and complete the checkout process. All orders must be placed through our site – we cannot take orders over the phone or via email or live chat. Once you've clicked the teal cart icon, you will see a breakdown of the items in your cart.  On the left side, under the words "Your Cart", you can:
Remove an item by clicking the "remove" button on the left-hand side.
Increase or decrease the quantity of an item by clicking the – or + buttons on the left-hand side.
On the right side, you will see a pricing summary.  Here, you can:
Click the "change" button on the yellow banner to change your location and what currency you are paying in. Where applicable (based on your location), you will also see the option to enter your VAT or GST number on this page. 
Click "+ Add Coupon Code" to apply a promo code to your order.
Click the "Verify with ID.me" if you are

active or retired US military, a first responder, nurse, teacher, or student to verify your identity and receive a special discount.  More information on this program can be found

here

. 

W

hen

you are ready to begin

checking out

, you can click the teal "Check Out" button to

proceed

through the cart.

 


If you are not logged into an account when clicking the "Check Out" button, the cart will prompt you to either continue as a guest or login.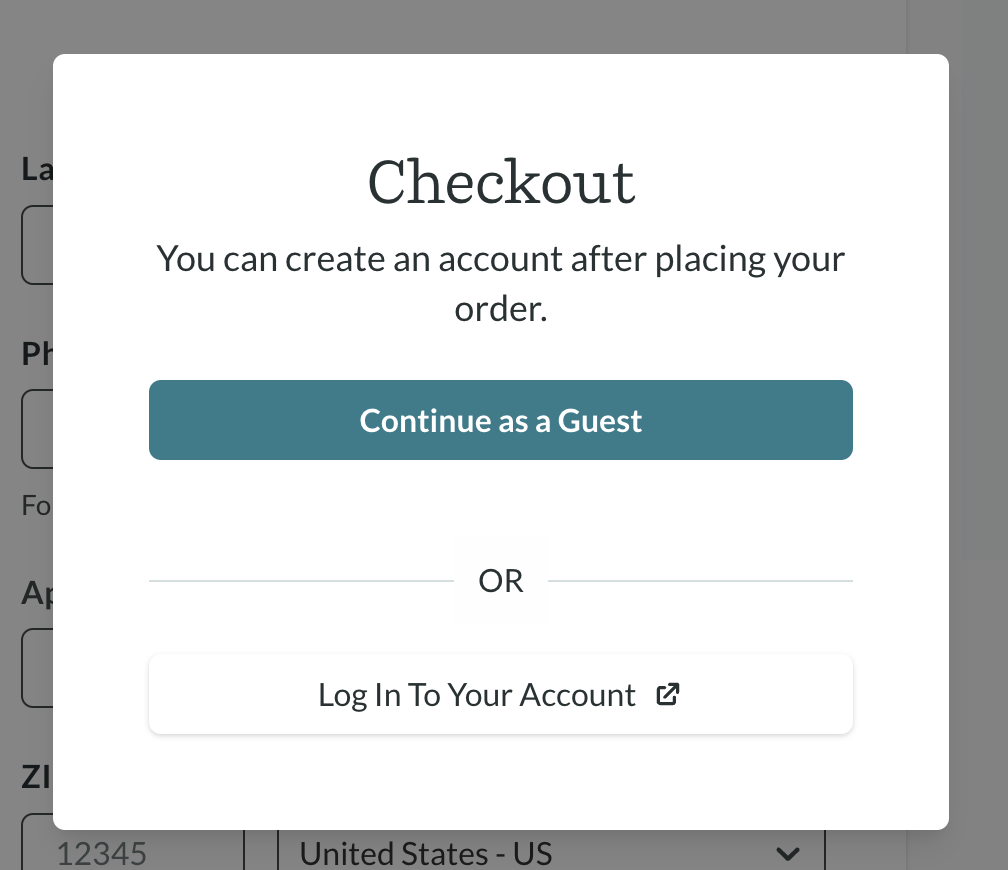 Then, you will see the "1. Shipping Details" page which allows you to: 
Enter your first and last name, email, phone number, and shipping address. The email you provide on this page will be where your order confirmation email is sent.
Choose the shipping method that works best for you. To find out more about our shipping methods, go here. 
Once you've completed all required fields on this page, the "Continue to Payment" button will change from gray to teal to indicate that you are ready to move to the next page. Verify all the information you've provided is correct and click the button.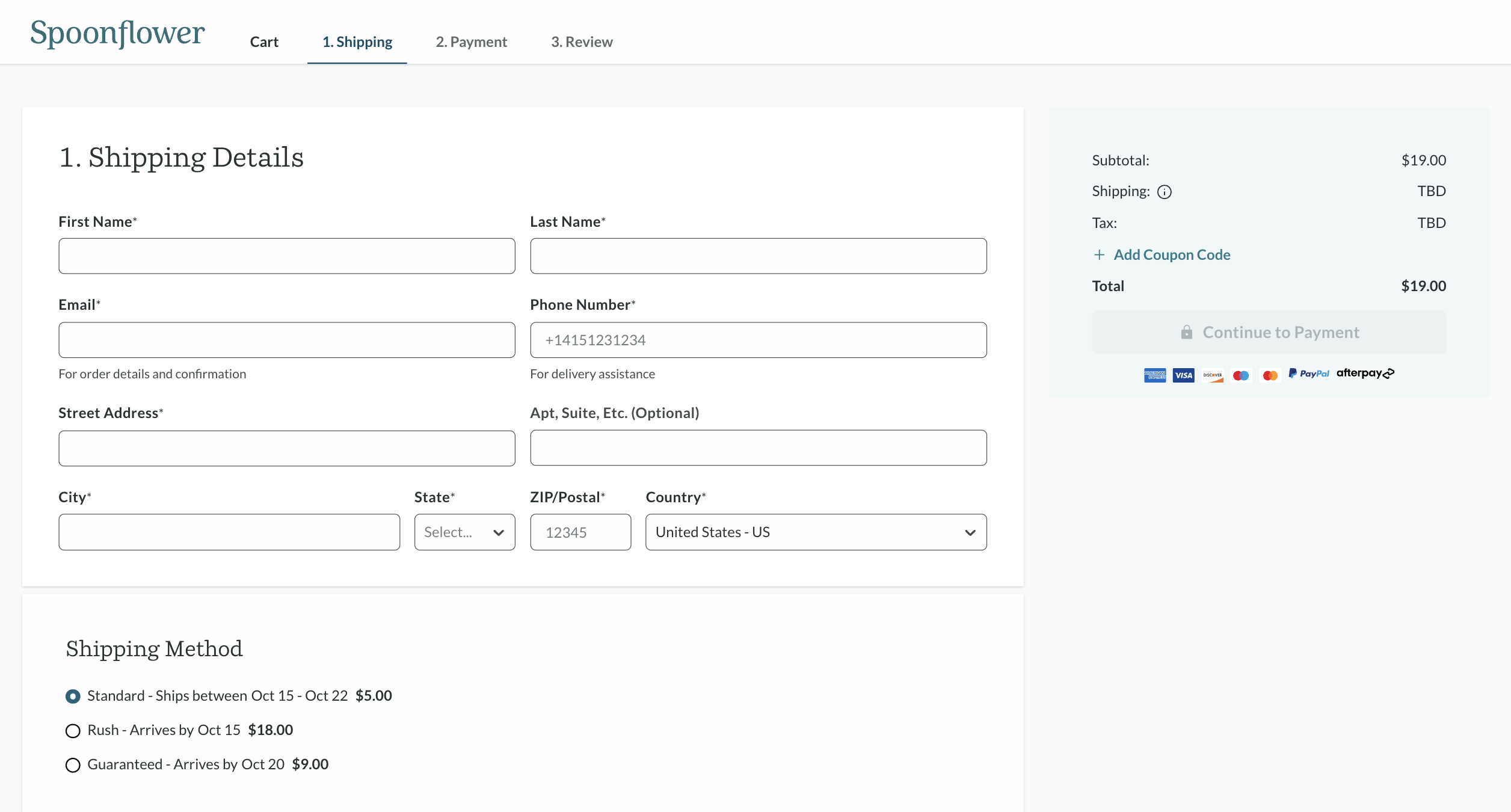 From there, you may see the option to use a suggested address. You can choose one of the following options:
Edit your entry

- this will bring you back to the Shipping Details page to make any necessary changes.

Use Suggested Address

- if everything here looks correct to you, the suggested address is often the recommended choice, as the exact formatting you see in the recommendation is best for the shipping services to use.

Use My Entry

- you can choose to keep your address in the formatting you have entered it, but please keep in mind that there is a higher risk of delays or delivery issues when you do not use the Suggested Address.
Please note that if you see messaging in red that says "We were unable to find a match for this address. Please update and try again" this means that we are unable to ship to the address provided.  Please use a different address.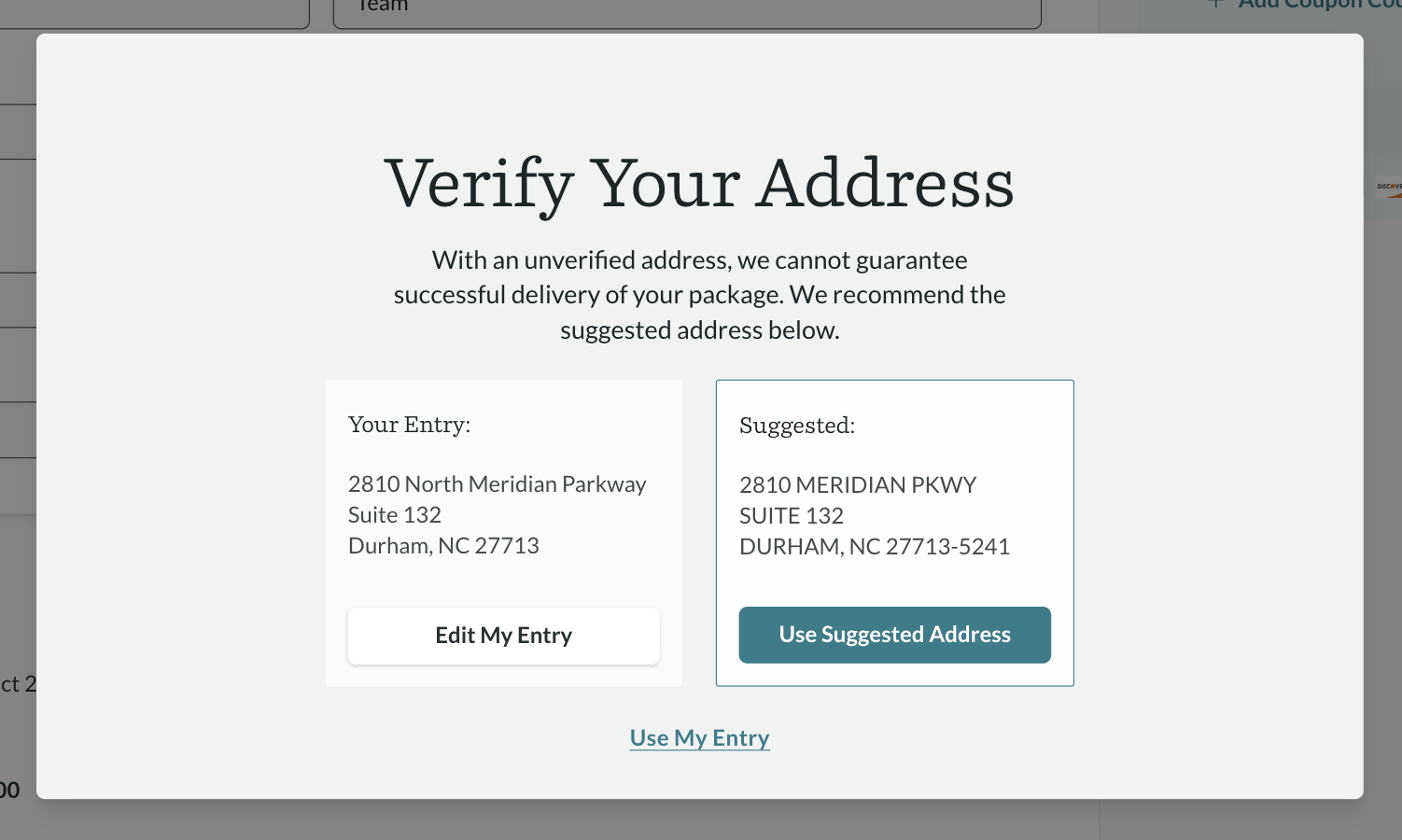 The next step is "2. Payment". This page will default to the tab where you can enter any major credit card. If you would rather use PayPal or Afterpay, toggle to the appropriate tab.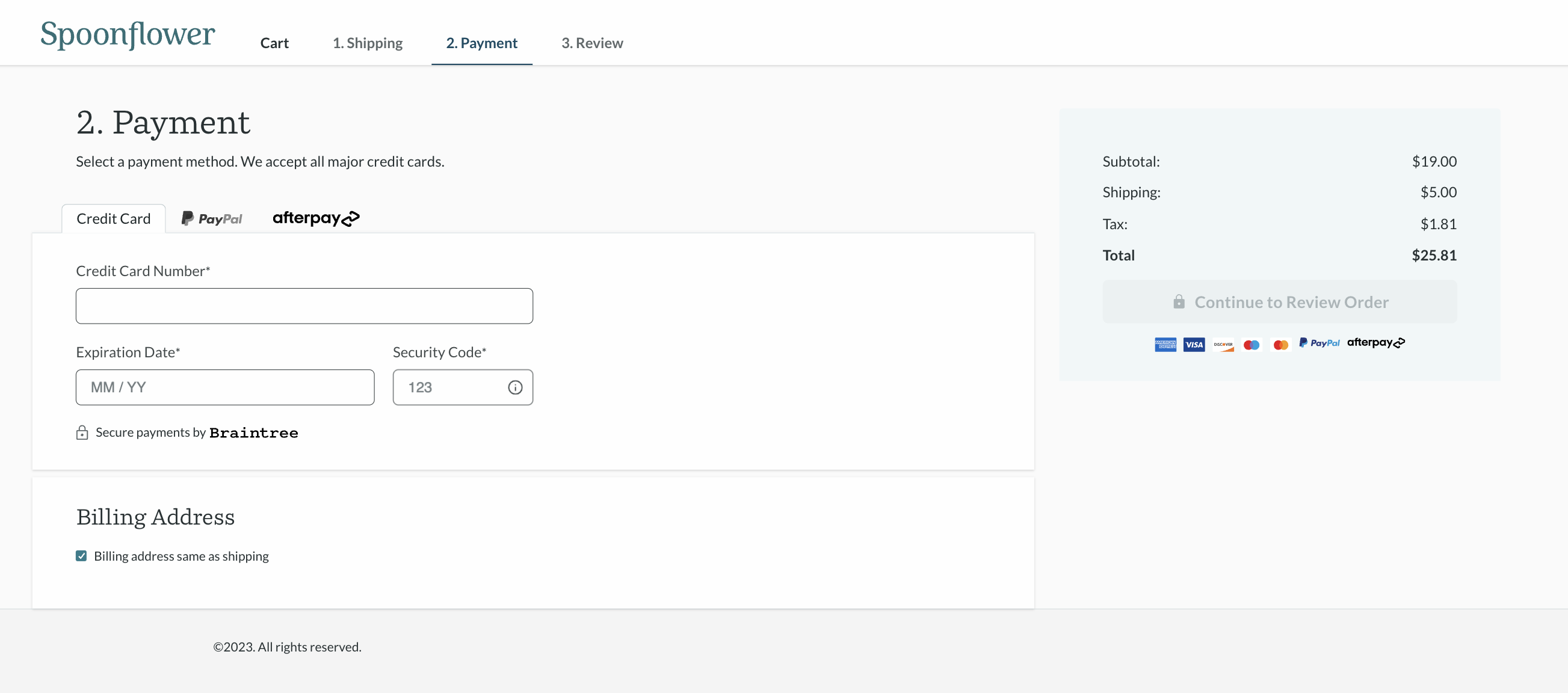 Once you have entered your payment information, you will see the option to apply any Spoondollars to your order. Spoondollars may be either received as credits, royalties, or through the purchase of gift certificates. You will only see this option if you have Spoondollars in your account. Be sure to login if you are planning to use them. If you have more Spoondollars than the balance of the order, you may move forward to complete your order without providing a credit card.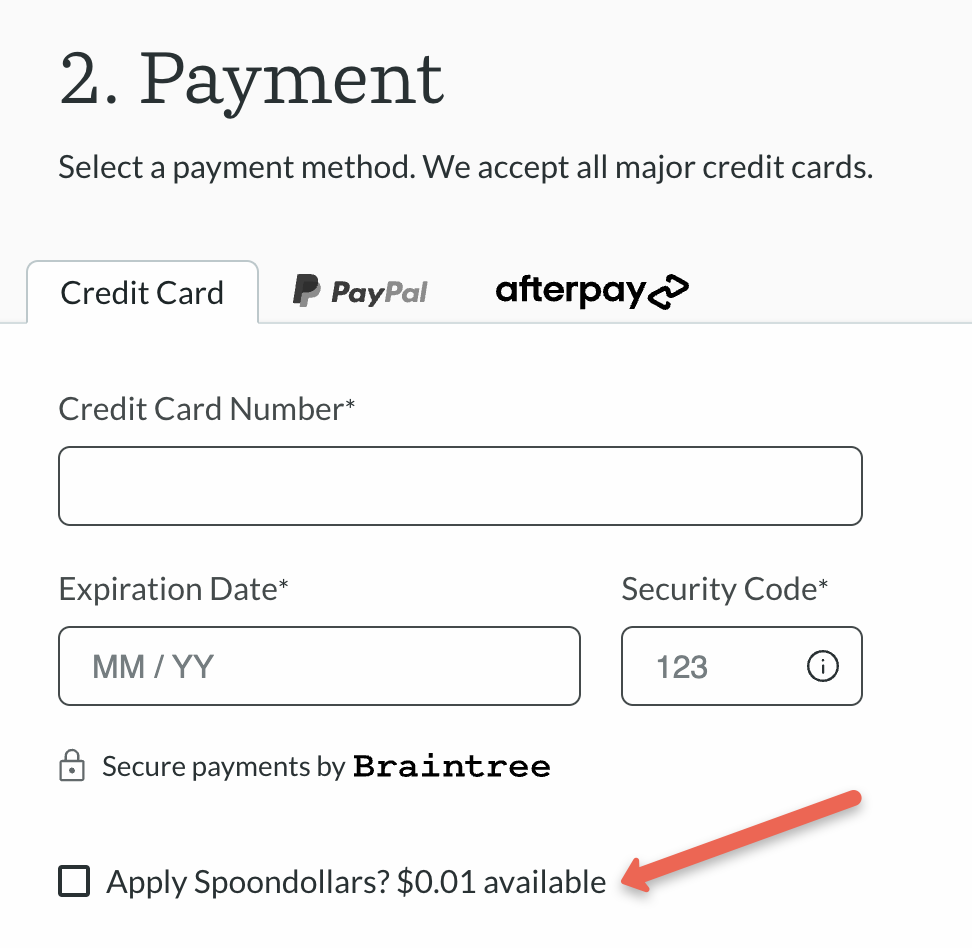 At the bottom of this page, you can choose to use the same billing address that you've already entered for shipping. Or, if you'd like to enter a different address, uncheck the box here to reveal address fields that you can use to type in a specific billing address.  




When you are finished entering all payment and billing information, click the "Continue to Review Order" button. On this next page, you will see a summary of your shipping address, the shipping method, the last 4 digits of your card, the billing address, and the products you are ordering.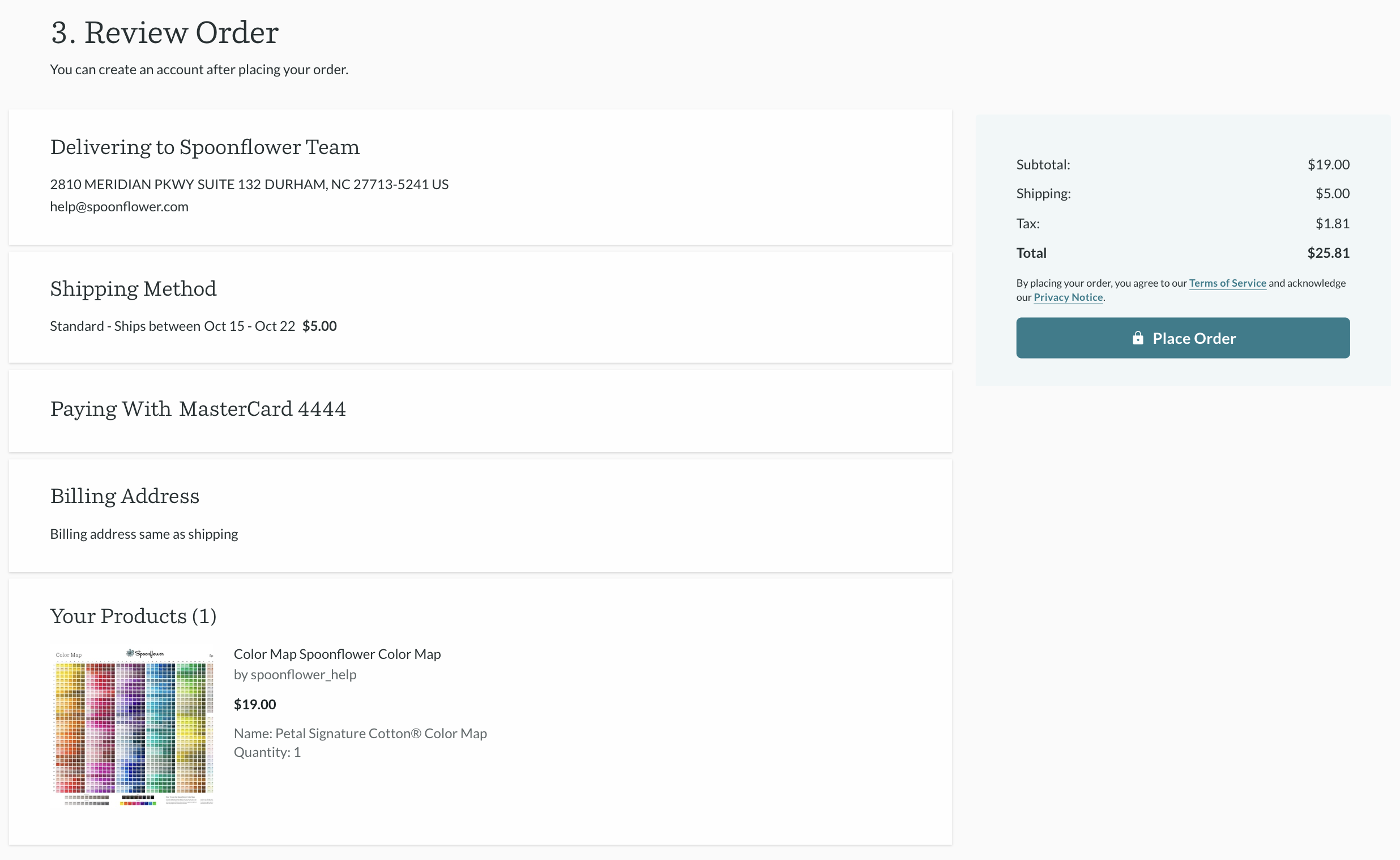 Finally, you will see a confirmation page with your order number.  If you are logged into an account, you'll see the option to immediately view your order history.  When checking out as a guest, you'll see another opportunity to create an account here. You will also receive an order confirmation email soon after.  If you do not see it in your inbox, be sure to check your spam folder.