Shopping Cart Options
Once you've added everything you'd like to purchase to your shopping cart, you can begin the checkout process by hovering over the shopping cart icon in the upper right-hand corner and clicking the View Cart button.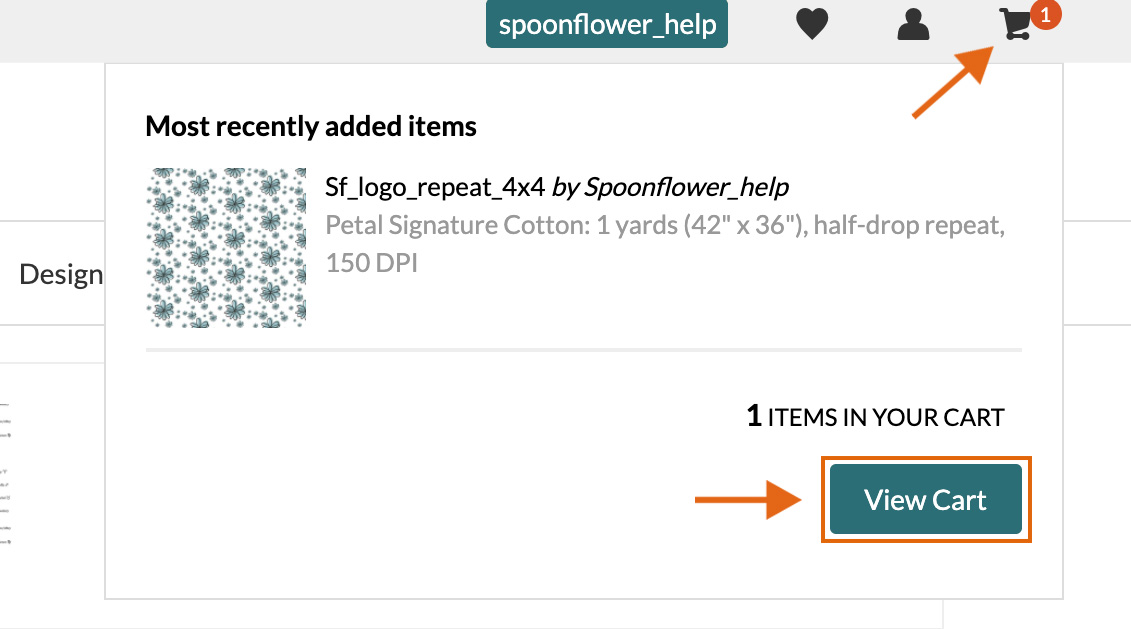 Once in your shopping cart, you can edit any items again if needed by clicking on the button for Edit Item. You can also delete any items by clicking on the X to the right of the item. To save any items for purchase later, click the Save button option.
From here, you can either Continue Shopping to add more items to your cart, add a promo code (if you have one), or change your cart preferences for location and currency. For any related questions regarding promos on our site, be sure to take a look at our in-depth article here.
If you would like to start your purchase, select Check Out.
Note: We are not able to process any orders by phone. If you need assistance with proceeding through the check out process, please don't hesitate to reach out to us!
Step 1: Shipping Address
First, enter your shipping information into the address boxes as prompted. You will also be able to see whether your order will be shipping from our US headquarters (Durham, NC) or our Berlin location, depending on the country you're shipping to.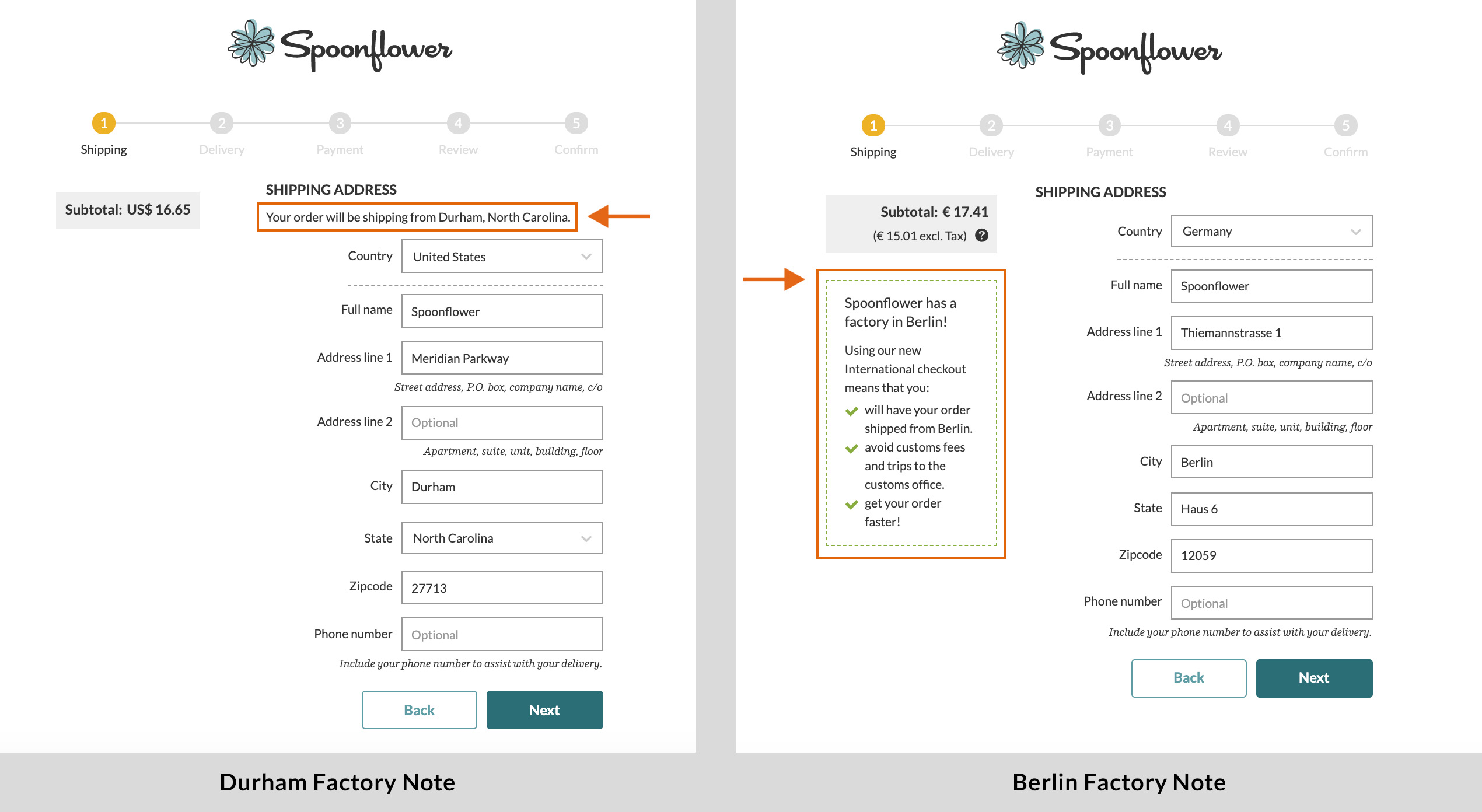 Note: When entering your shipping info, please be sure to include your full name (as well as your business name, if you have one) otherwise shipments may be refused or charged fines by the importing country.
Step 2: Delivery Options
Select your preferred shipping method using the radio buttons. For more information on our shipping methods, check here: What are your shipping rates and options?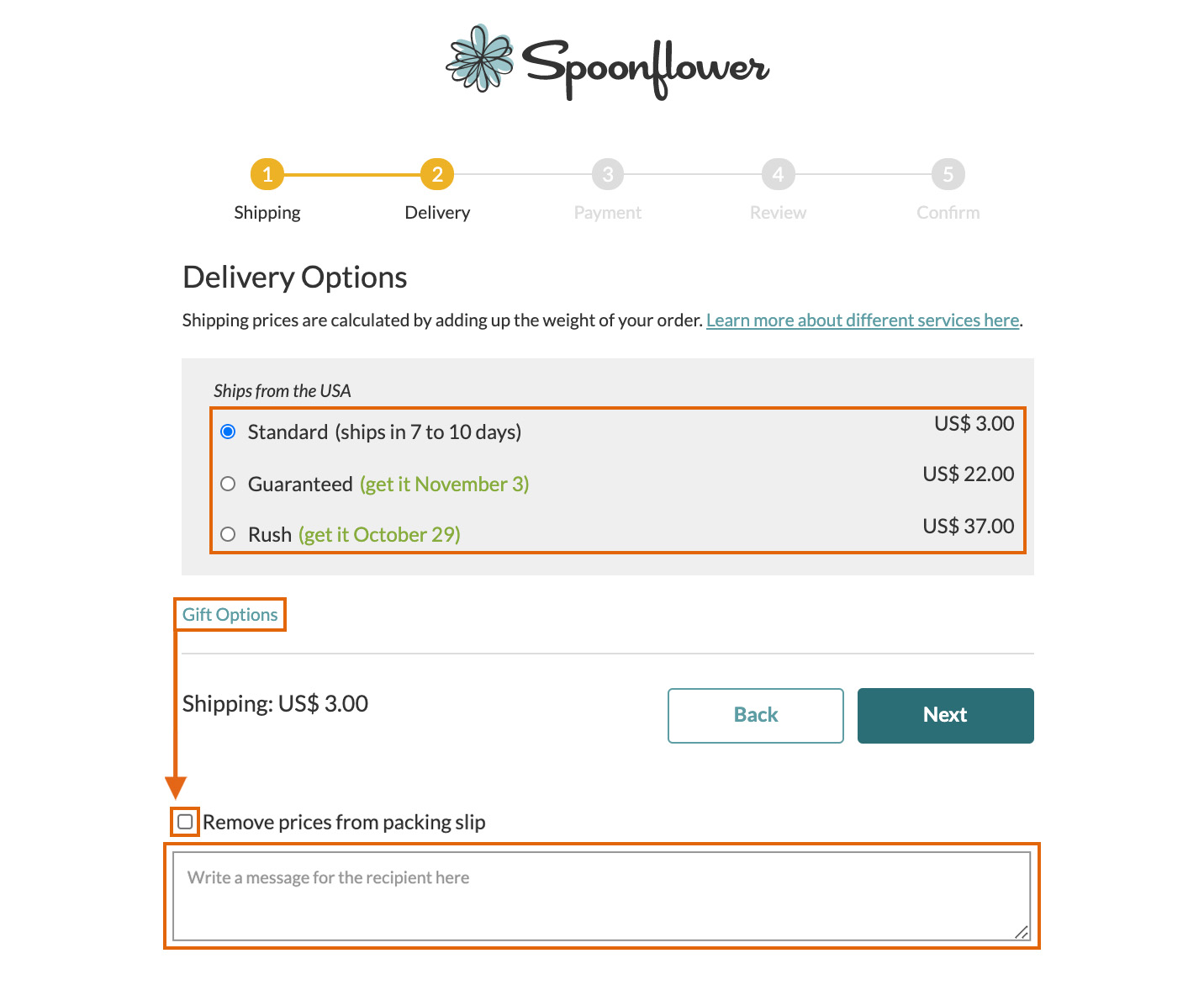 Note: If you'd like to add a message for the recipient of the order, click on the Gift Options link and enter your preferences when the options expand. We no longer add any pricing to the packing slip. However, any international orders that include a commercial invoice will still display the pricing for the order.
Step 3: Payment
We accept payments via credit and debit from all major card companies including Visa, MasterCard, Discover, American Express and their counterparts. We also accept payments directly through PayPal -- simply choose PayPal in the payment portion of check out and you'll be redirected to log in. We are also pleased to offer AfterPay for certain orders and locations -- learn more here.

On this page you can also apply (1.) Spoondollars to your order, link out to redeem a (2.) Gift Certificate, choose to pay your balance with either a (3.) card or a PayPal account, and (4.) save payment card info for later if you choose.
If you would like to remove any saved cards added to your account, you can click on the small x that appears next to each card option as displayed below. Once the x is clicked on, the saved payment option will be removed from your account.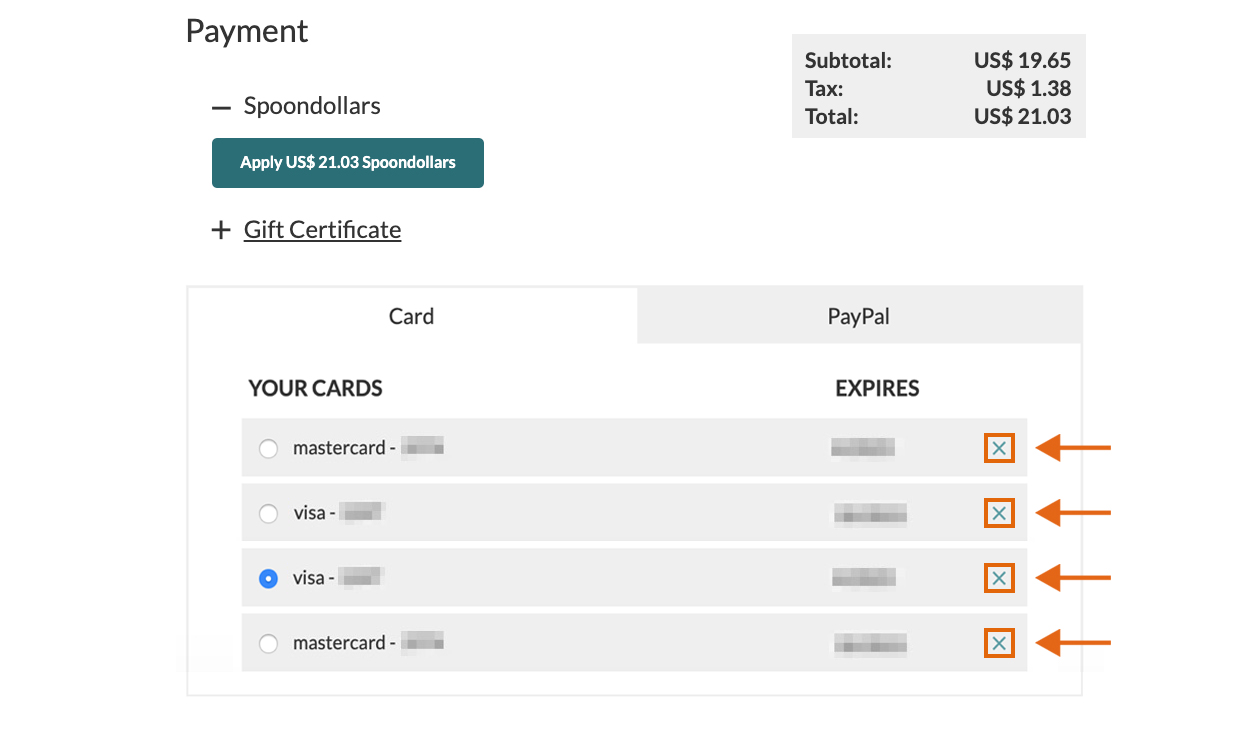 Note: For international orders, it is possible to add in your VAT number on the same page. An option will appear for you below Gift Certificates as VAT Number. To expand this option, select the + and then enter in your number. Once complete, select Apply.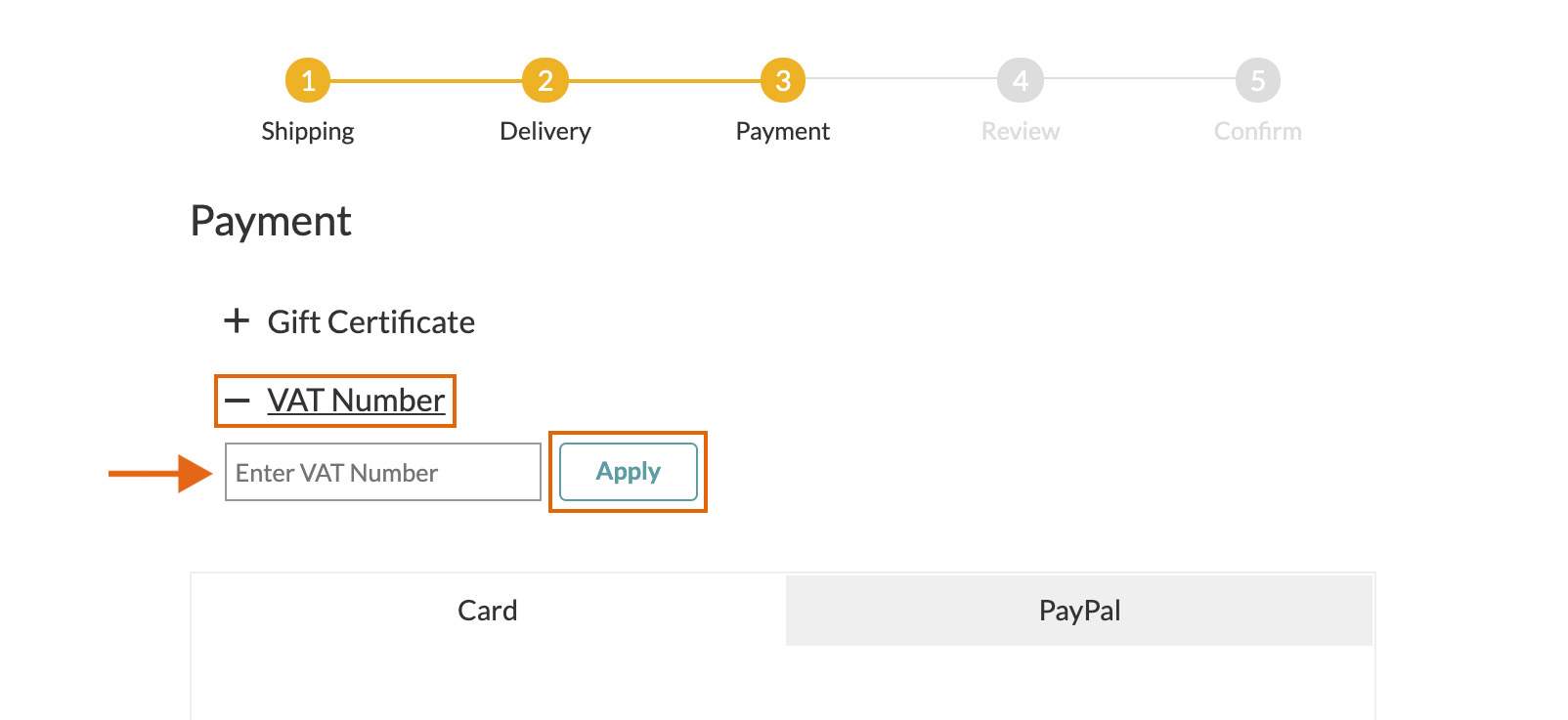 Step 4: Review Order
Here you can look over the details of your order and confirm everything is correct; there are options to change details if needed. Once you're ready to place your order, be sure to click on Place your order.
Remember, once an order is placed, nothing can be changed aside from the shipping address!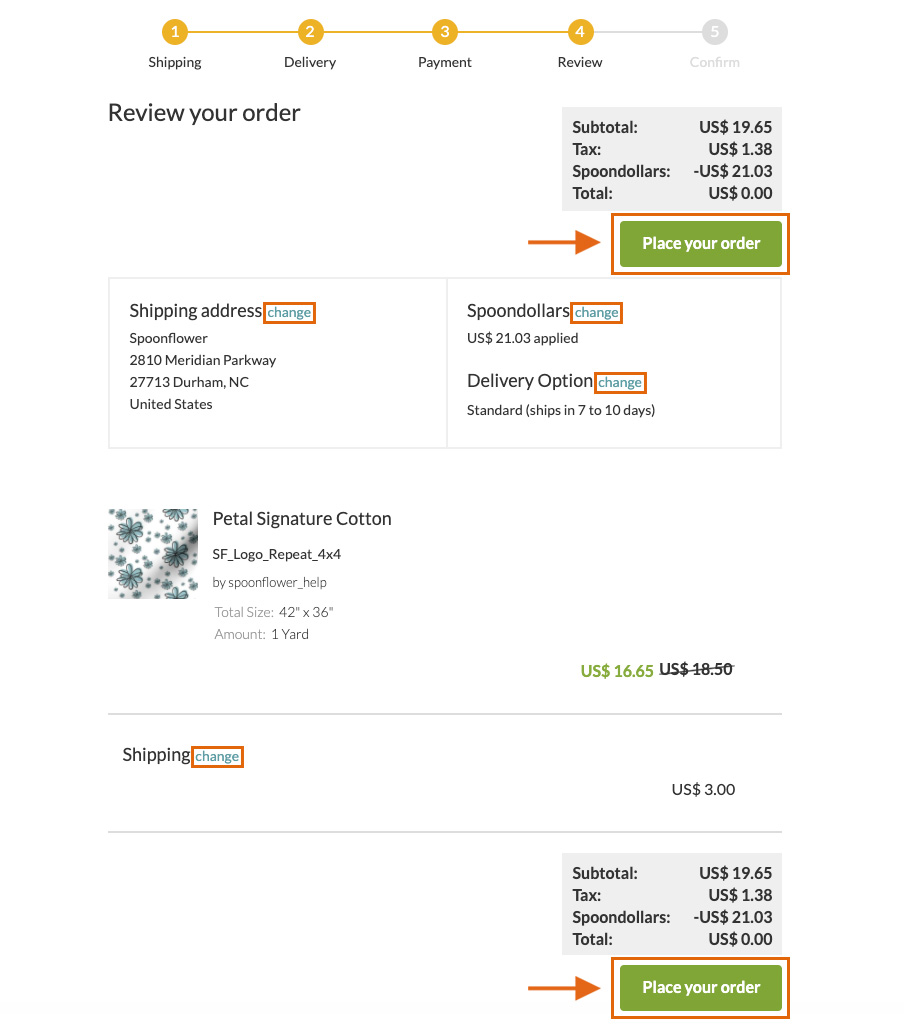 Step 5: Confirmation
And you're all set! Your order is complete, and an order confirmation email will be sent to the email address used to place the order. Need to review your order in the future? Take a look at our Order Status and History article.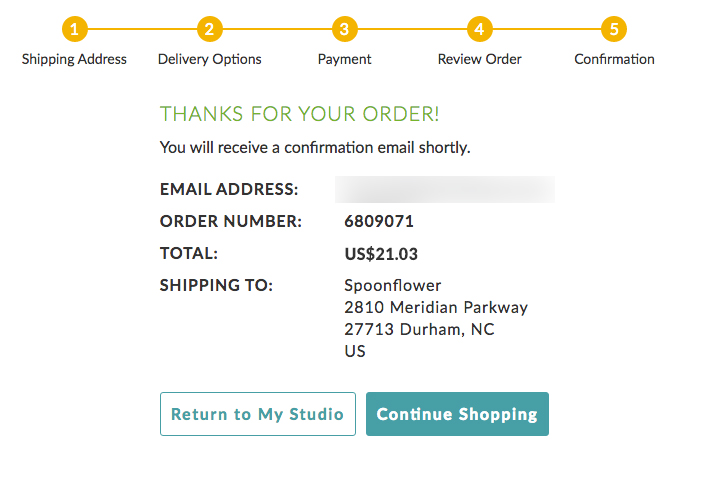 See also: Shipping Rates and Delivery Options
See also: Order Status and History
See also: How long will it take to get my order?