The best fabrics for upholstery will vary based upon your project goals, visual desires and general use needs. Review the chart below for width and best use scenarios, then drop further down to review the expanded summaries for each fabric type. Don't miss the close up images, either!
Product: Fabric Specifications and Details
Blog post: Upholstery 101: How to Repurpose Old Furniture
Order a Sample Pack of all our fabric types, but if you have a design in mind, ordering Test Swatches on different fabric types is also a great idea.
PRO TIP: We know that design repeat information is helpful for upholstery projects. Please contact customer service. Include the Design ID or a link to Design URL so we might help you more efficiently.
Belgian Linen™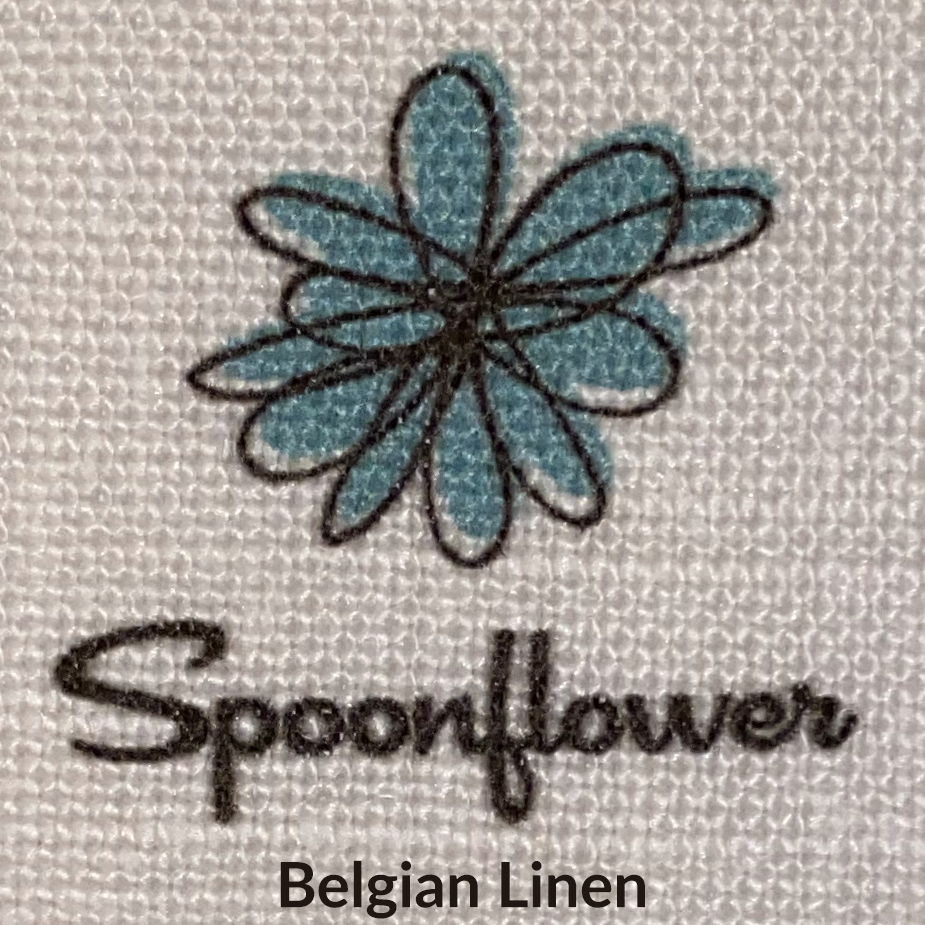 Medium-weight, 100% linen made from grown ecologically in the Flanders region and woven by Libeco™
Base color: white
Uses: Indoor, home decor, upholstery, drapery, luxurious accessories, multi-purpose
Care:

Machine wash warm or cool on a gentle/delicate setting. Machine dry on a low temperature setting. Max temperature for both wash and dry is 100°F (38°C). To prevent wrinkling it is suggested to not fully dry the linen during laundering. Iron on the reverse side of the fabric with steam to help soften. Do not bleach.

Woven fabrics may experience fraying when washed. We recommend serging or stay-stitching 1/4"-1/2" from the cut edge or using a delicates bag when pre-washing.

Estimated Shrinkage: 9-11% length x 3-5% width
Abrasion
Wyzenbeek (Cotton Duck Abradant): 27,000 double rubs
Wyzenbeek (Wire Abradant): 80,000 double rubs
Martindale: 15,000 cycles
More Specifications: Belgian Linen
Celosia Velvet™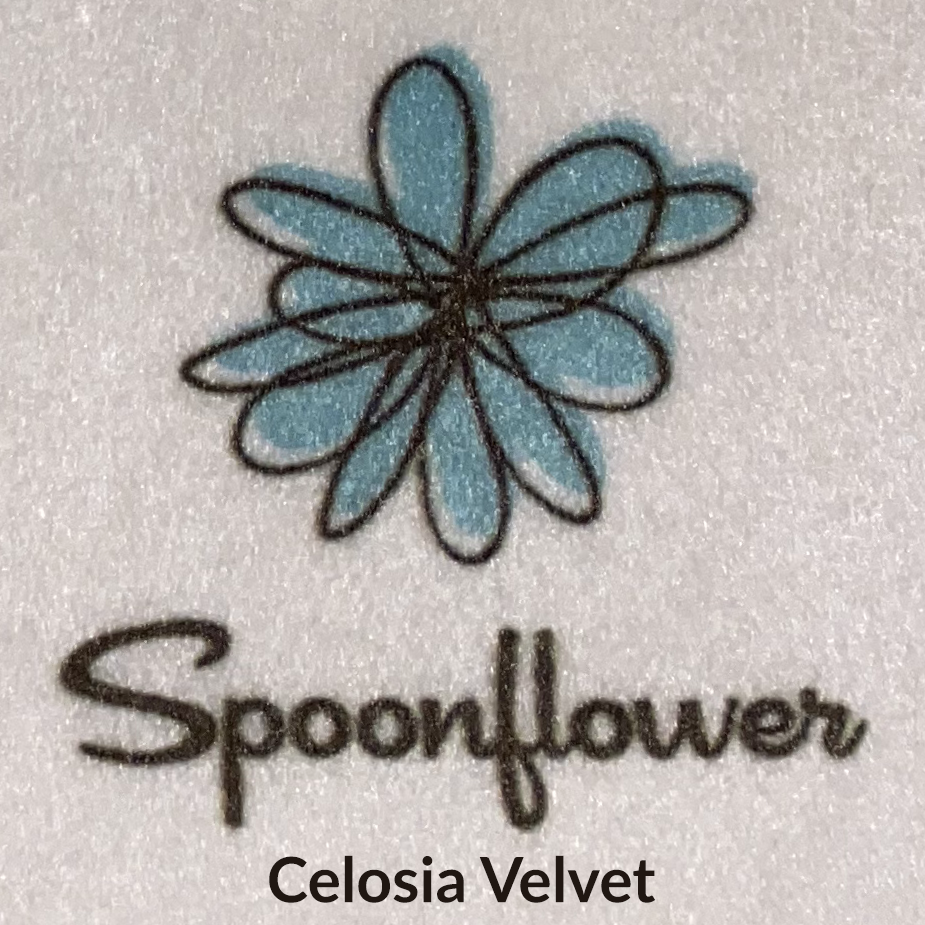 Heavyweight, 100% polyester fabric with a short pile and elegant shimmer

Base color: Non-optic white
Printed Width:

54 in (137 cm)

Pile: Runs flat from top of fabric down
Uses: Indoor home decor, upholstery, drapery, heavyweight apparel
Care: Wash separately in cool water using a gentle machine cycle. Machine dry using a low temperature or permanent press setting and remove promptly to avoid wrinkles. Dry clean if preferred.
Estimated Shrinkage: 0-1% length x 0-1% width
Abrasion
Wyzenbeek (Cotton Duck Abradant): 80,000+ double rubs (ASTM D4157)
Wyzenbeek (Wire Abradant): 80,000+ double rubs
Martindale: 40,000+ cycles (ASTM D4966)
More Specifications: Celosia Velvet™
Cypress Cotton Canvas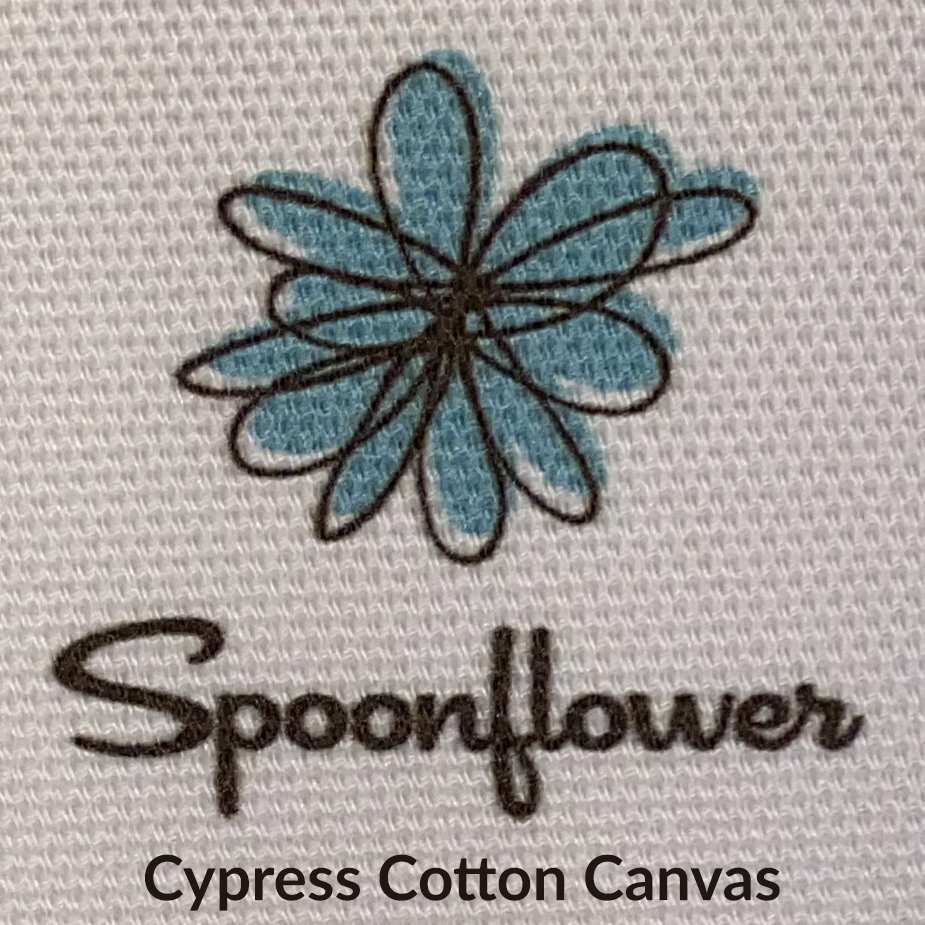 Thick, upholstery-grade 100% cotton fabric with a sophisticated basketweave texture

Base color: Non-optic white
Printed Width: 56 in (142 cm)
Uses: Upholstery, totes or bags, heavyweight drapery, indoor home decor
Care:

Machine wash cool on a gentle/delicate setting, using phosphate-free detergent. Machine dry on a low temperature setting. Iron on the reverse side of the fabric. Dry clean if preferred.

Woven fabrics may experience fraying when washed. We recommend serging or stay-stitching 1/4"-1/2" from the cut edge or using a delicates bag when pre-washing.

Estimated Shrinkage: 5-7% length x 0-1% width
Abrasion
Wyzenbeek (Cotton Duck Abradant): 6,000 double rubs
Wyzenbeek (Wire Abradant): 51,000 double rubs
Martindale: 25,000 cycles (ASTM D4966)
More Specifications: Cypress Cotton Canvas
Dogwood Denim

™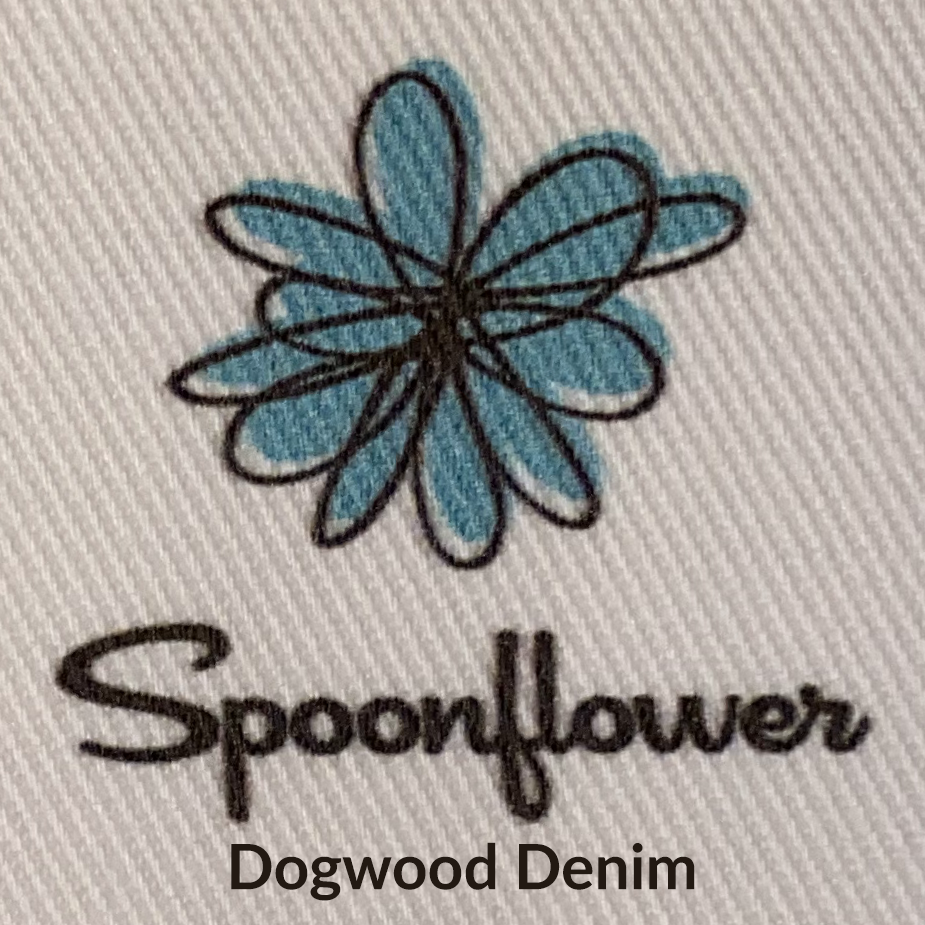 100% cotton, durable drill fabric

Base color: Natural white
Printed Width: 56 in (142 cm)
Uses: Skirts, shorts & pants, jackets & outerwear, bags & backpacks, home decor, upholstery
Care: Machine wash cool on a gentle/delicate setting, using phosphate-free detergent. Machine dry on a low temperature setting. Iron on the reverse side of the fabric. Dry clean if preferred.
Woven fabrics may experience fraying when washed. We recommend serging or stay-stitching 1/4"-1/2" from the cut edge or using a delicates bag when pre-washing.
Estimated Shrinkage: 6-9% length x 1-2% width
Abrasion
Wyzenbeek (Cotton Duck Abradant): 12,000 double rubs
Wyzenbeek (Wire Abradant): 21,000 double rubs
Martindale: 40,000 cycles (ASTM D4966)
More Specifications: Dogwood Denim
Performance Linen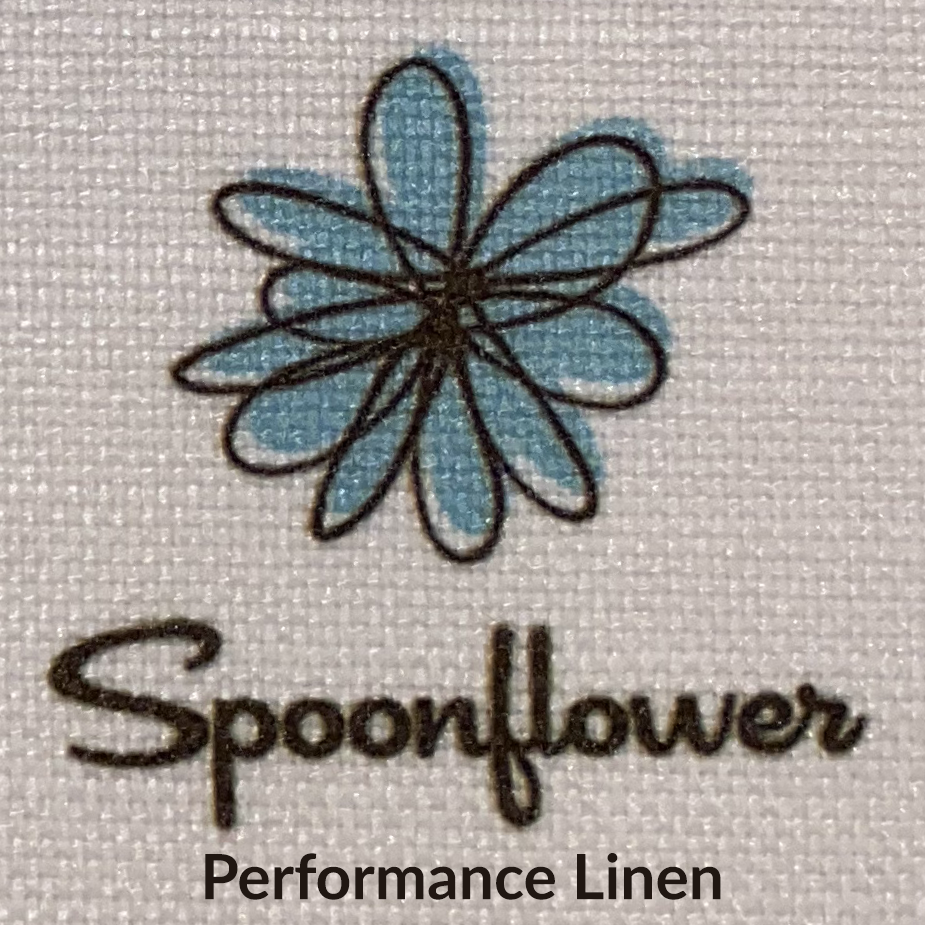 100% polyester fabric, durable with the appearance and texture of linen fabric

Base color: White
Printed Width:

54 in (137 cm)

Uses: Pillows, upholstery and home decor
Care: Wash separately in cool water using a gentle machine cycle. Machine dry using a low temperature or permanent press setting and remove promptly to avoid wrinkles. Dry clean if preferred.
Estimated Shrinkage: 1.5-3% length x 0-2% width
Abrasion
Wyzenbeek (Cotton Duck Abradant): 21,000+ cycles (ASTM D4966)
Martindale: 35,000+ double rubs (ASTM D4157)
More Specifications: Performance Linen
Performance Velvet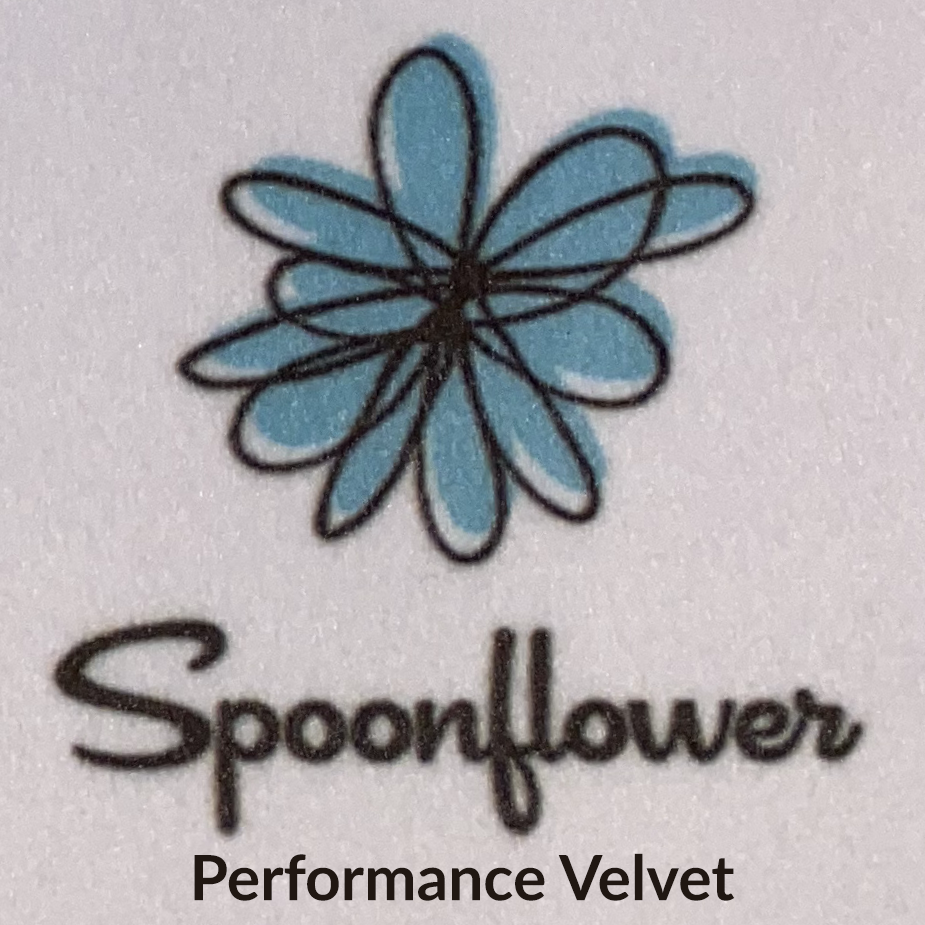 Durable 100% polyester knit fabric with a soft feel and matte finish

Base color: White
Printed Width:

54 in (137 cm)

Pile: Runs flat from top of fabric down
Uses: Pillows, blankets, upholstery and accessories
Care: Wash separately in cool water using a gentle machine cycle. Machine dry using a low temperature or permanent press setting and remove promptly to avoid wrinkles. Do not dry clean. Do not bleach.
Estimated Shrinkage: 1-3.5% length x 0-1.5% width
Abrasion
Wyzenbeek (Cotton Duck Abradant): 50,000+ double rubs (ASTM D4157)
Martindale: 30,000+ cycles (ASTM D4966)
More Specifications: Performance Velvet
Recycled Canvas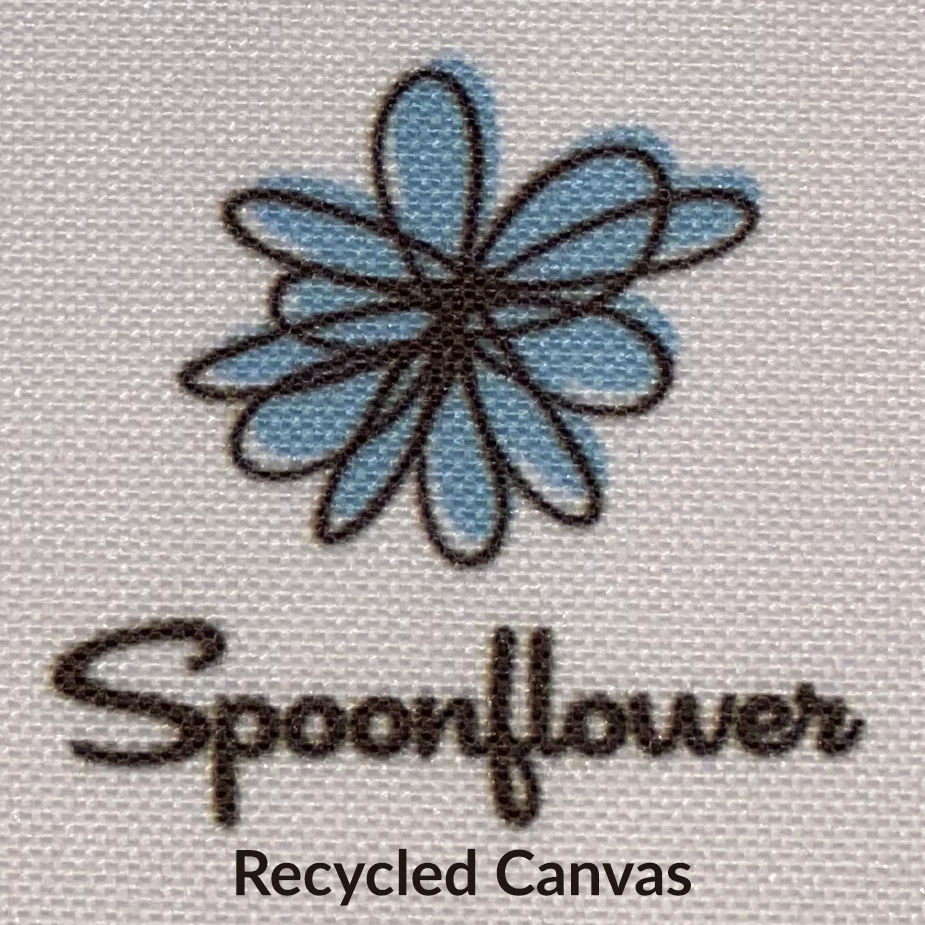 100% polyester fabric with a smooth drape, soft hand and subtle luster.

Featuring 50% REPREVE high-quality recycled fiber (

REPREVE® is a registered trademark of Unifi, Inc. in the US and other regions)

1 yard is equal to 10 recycled water bottles

Base color: White
Printed Width:

54 in (137 cm)

Uses: Upholstery, home decor, outdoor pillows, toys & play mats, outerwear
Care: Machine wash in cool water using a gentle machine cycle. Machine dry using a low temperature setting and remove promptly to avoid wrinkles.
Estimated Shrinkage: 0-3% length x 0-1% width
Abrasion
Wyzenbeek (Cotton Duck Abradant): 100,000+ double rubs (ASTM D4157 - 13)
Martindale: 60,000+ cycles (ASTM D4966)
More Specifications: Recycled Canvas