Spoonflower PRO is an annual service that offers special benefits to customers, including preferred shipping methods, access to improved turn times and other great features.
Sign up for one year, or set up your account for recurring annual payments. Purchase Spoonflower PRO first, to activate your member benefits and they will automatically apply to any subsequent purchases until your membership expires. While Terms and Conditions for Spoonflower PRO offers the finer print and important the details, the following sections covers the basics:
Products
Unlimited half-price Swatches & Swatch Samplers.
A dedicated Help Team that is available to help answer questions and resolve queries ASAP.
Be among the first to know about new products, help us test new features, receive

extra discounts on select promotions

and more.
Access to two exclusive wide-format 116"

Longleaf Sateen Grand™ and Perennial Sateen Grand™ fabrics.*
Production and Print Times
Standard Production
When you order Standard production the following applies:
Orders placed on Standard with the PRO membership will ship within 1 week.


For example, if your order is placed on a Tuesday (UTC time), it will ship the following Tuesday.
Or, if your order is placed on Saturday or Sunday (UTC time), it will ship the Monday that immediately follows the next weekend. 

NOTE: Holidays may impact business days.
Guaranteed and Rush Production
The posted price for production and shipping when checking out is a blend of faster production and expedited shipping. With PRO:
the additional costs for Guaranteed and Rush service are half-price
guaranteed orders are processed on the same 5-day turn time as standard orders, but will ship via UPS two-day within the USA and by

UPS Worldwide Expedited

internationally to deliver between 2-5 days
rush orders print within 2-3 business days and will ship via UPS two-day within the USA and by

UPS Worldwide Expedited

internationally to deliver between 2-5 days
Home Decor Orders
Because home decor orders must be printed and constructed, they are not eligible for expedited production. Orders may take an additional 1-3 weeks for production and cannot be shipped by Guaranteed or Rush delivery. Add the item to your cart to see the current production estimate. 
Shipping
Standard shipping is always free, world-wide, with Spoonflower PRO. Review Shipping Rates and Delivery Options for delivery times to various locations.
Guaranteed and Rush delivery options are always half-price. See a quick example below.
See from where your order will ship
The Standard shipping option is priced at $0.00 for the PRO membership
Review the half-price expedited shipping prices for when you have a deadline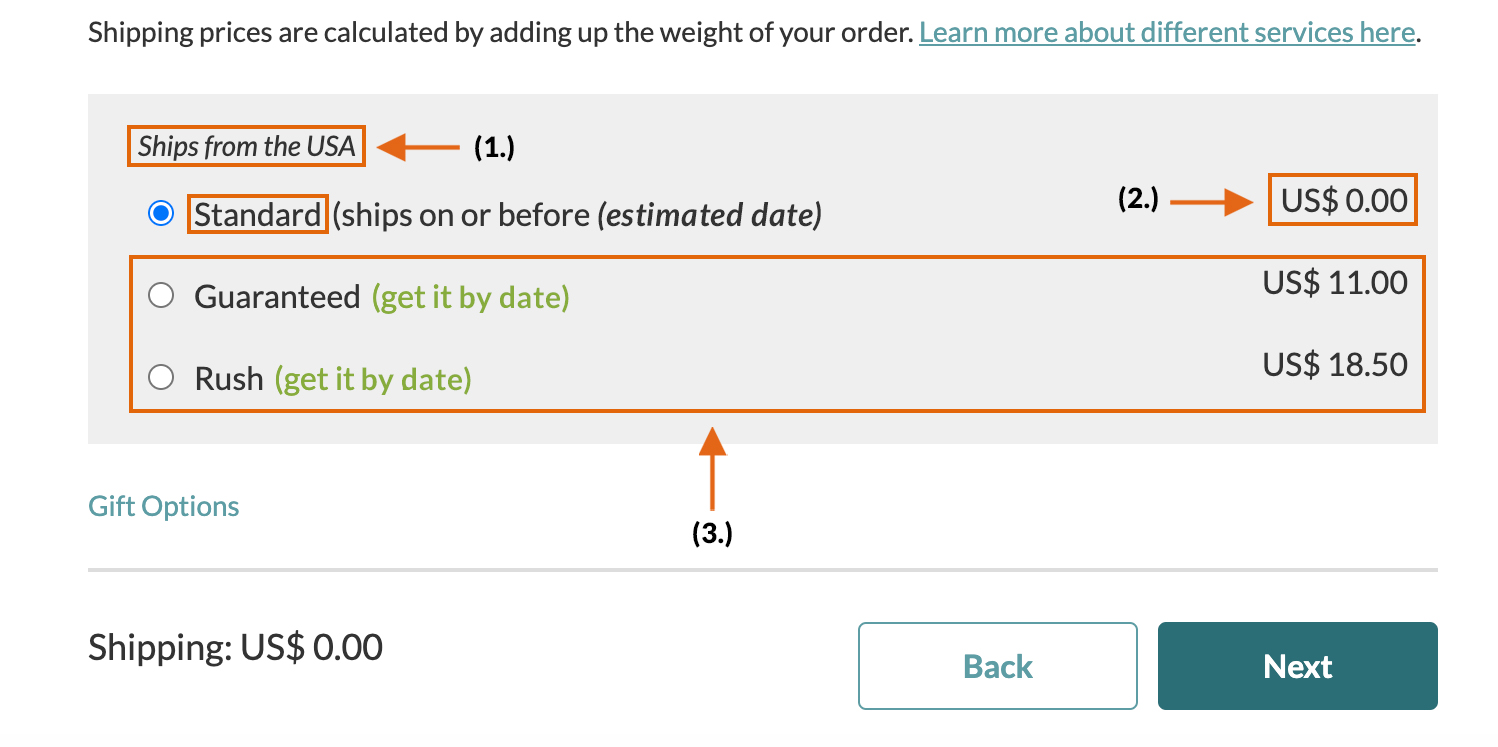 FAQ
▶ Does this membership price include tax?

All customs fees and state or local taxes are the responsibility of the purchaser. This is not included in the US$249 price.
▶ Can I use the Spoonflower welcome promo code to purchase Spoonflower PRO?

As Spoonflower PRO is program and not a product, it is not available for purchase under a discount and promotion.
▶ What payments are accepted for the purchase of the PRO Membership (without auto renew)?

We accept all major credit and debit cards (Visa, MasterCard, Discover, American Express and their counterparts), and PayPal.
▶ What payments are accepted for the auto renewal option?

For auto renew Pro Memberships, the membership must be purchased with a credit card in USD at the current exchange rate. PayPal is not an option for auto renewal memberships at this time.
▶ When do the PRO benefits start ? Will items ordered at the same time of the membership qualify for benefits?

The benefits begin after the membership has been purchased for your next order. Any items included in the purchase with the membership will not receive any benefits so it is best to purchase the PRO Membership first.
▶ How does the 1-week turnaround time work?

The 1-week turnaround time is determined by the timestamp when your order is initially placed in UTC. Refer to the section above for more examples.
▶ How will Spoonflower PRO help my e-commerce store?

With a PRO membership, you can place orders from within your account and update the ship address to deliver directly to your customers. You can offer them free shipping, as well, or distribute the benefits and profits however you like. You can also offer faster production and delivery, as well, included guaranteed delivery.
▶ Do you offer API integration?

We are not able to offer API integration at this time. However, there are still a few options to offer custom-printed items to your customers.

Option 1 - Simply direct your customers to our site with your shop link and some general information to assist with the best options for your designs, or provide a direct link to the design for purchase in the Spoonflower Marketplace so they could proceed with the purchase themselves.
Option 2 - Offer a custom design option through your e-commerce shop or website, and place any orders on the customer's behalf.
▶ Will customers who buy my designs receive the orders with PRO benefits?

If you are a verified seller with a PRO Membership, any Marketplace customer who purchases your designs will NOT receive any additional benefit. PRO Membership is for your and your orders only and does not influence the experience of other Spoonflower customers.
▶ Why is the turnaround time longer for Home Decor orders with my membership? Is this time the same whether you have a PRO membership or not?

We would like to offer PRO turnaround times for Home Decor in the future, but at this time all finished items have the same turnaround time due to the manufacturing process. When an order is placed for a specific Home Decor item, we print just the quantity of fabric needed digitally and then cut the fabric down before it proceeds to the correct factory for sewing the item(s) by hand. As a PRO member, your order will still ship for free with our Standard shipping option.
▶ I'm not able to receive the half-price swatches discount in my cart, why is that?

Our shopping cart is not able to provide multiple discounts in one order. If you are not receiving these discounts, it is possible there are other promotions active in your cart.

To receive the half-priced Swatches and Swatch Sampler:

Make sure you are logged into your account

Check your cart to see if any other promotions are active

Save any extra items and place a separate order for just swatches

Review Example 2 here for more guidance.
See also: Terms and Conditions for Spoonflower PRO
See also: Maximize Spoonflower PRO
See also: Shipping Rates and Delivery Options