Spoonflower offers gift certificates in the amounts of $25, $50, $75 or $100. Follow the steps below to purchase as many as you can for friends and family...
Go to the Gift Certificate page and select the amount for the gift certificate.
Enter the giftee name, nickname, or term of endearment.
Enter your name, so they know you care.
If you'd like to buy a gift certificate for yourself, tick the box to select it. The credit will show up in your account immediately as Spoondollars!
Click the "Order a Gift Certificate" button.
Complete the checkout process.
Print the gift certificate or save it as a PDF.
Email or give it to the lucky person!
---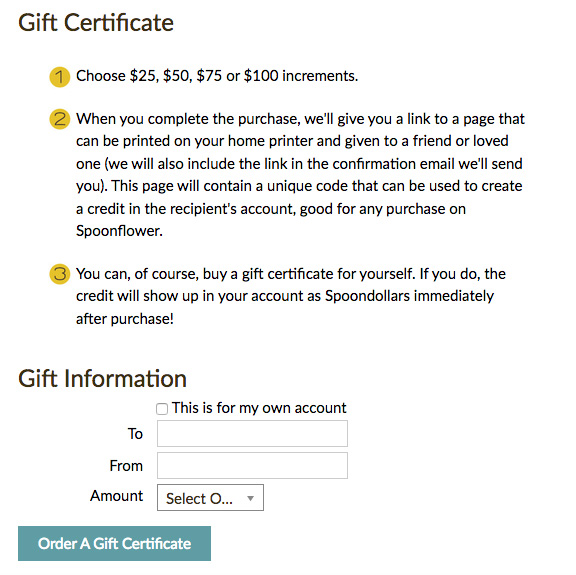 *We do not send the recipient any email notifications or a copy of the gift certificate.