The designs in the Marketplace belong to Spoonflower users just like you. All users retain the rights to their designs, and we cannot make changes to them. If you would like a design slightly different (rotated 90 degrees, smaller/larger scale, customized with a name), you can send a message to the designer through their profile page. Most designers would be happy to answer your request.
If you have an account with us, you should see the option to send a designer a message through their public profile. From the page of the design you'd like to customize, click on the designer's name in teal (under the design name on the right side of the main design image) to be taken to their shop page.
Click on the "Contact" button below the designer's profile picture to send a message to the designer. Designers may also include links to other methods of contact on their profiles, like email addresses.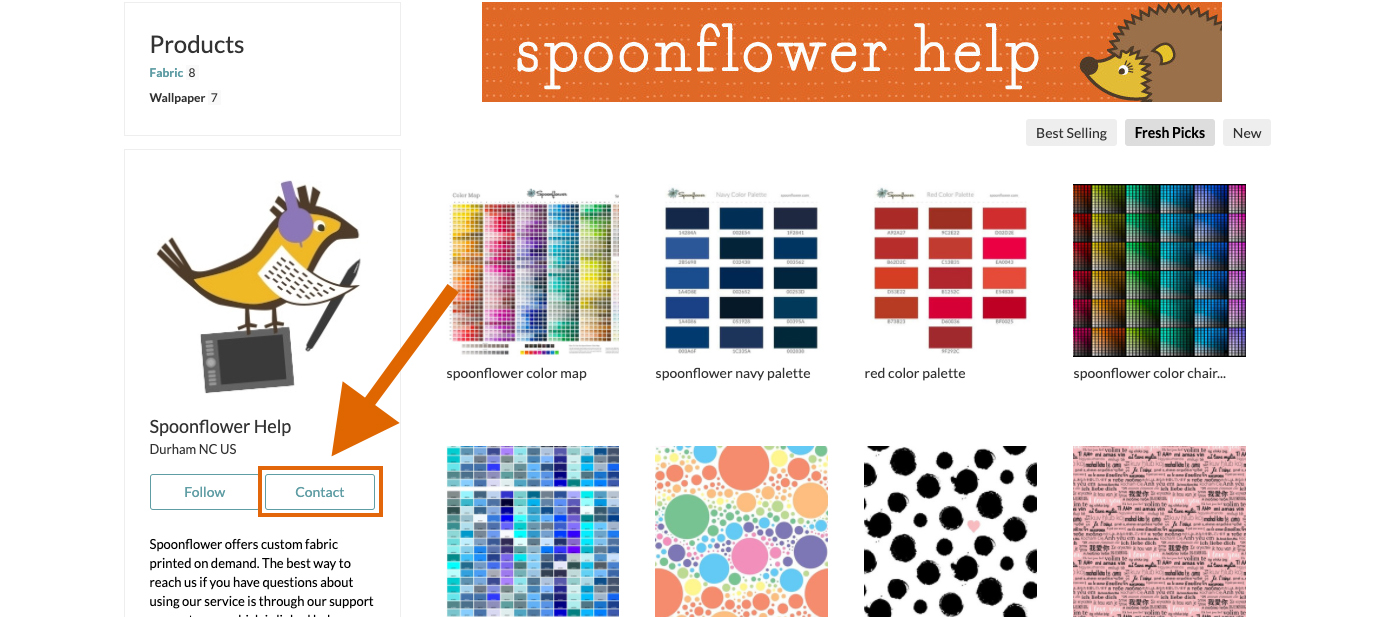 If you don't want to create a design yourself, graphic designers in your area or art students at your local colleges and universities would be great sources of expertise. Remember, lots of awesome designs have been created using scanned images made by hand or with photographs.