We call it the Shop, but this is actually a multi-purpose profile that serves artists, makers and customers in distinct ways.
Artists: The shop acts like catalog in the Marketplace to display public and for-sale designs. You can use the URL to drive people to all your offerings
Makers: Similar to artists, your personal designs and collections live here and the URL can be used to direct people to your work
Customers: If you choose to make collections public, they will be shared here, along with other links to followers and favorites
Accessing your shop
Sign into your account.
Hover over the user icon drop down
Select View My Shop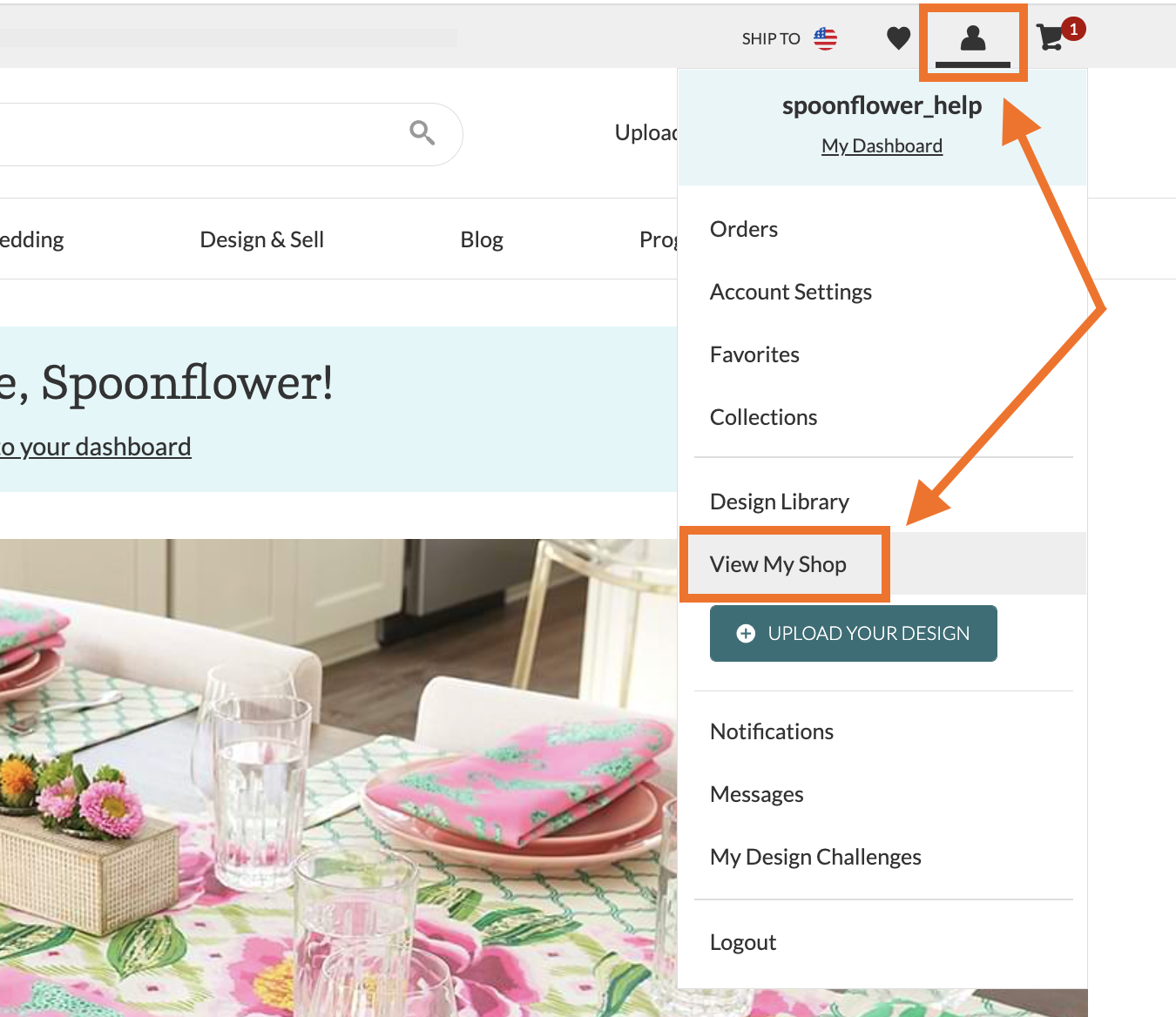 See Also: Personalizing "My Shop"
See Also: Making "My Shop" Public
Learn: Preparing Designs for the Marketplace